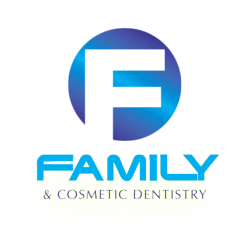 Tampa Dentistry does in one day what it typically takes most dentists weeks!
Tampa, FL (PRWEB) September 15, 2012
Leading Tampa dentist, Tampa Family & Cosmetic Dentistryl, is now offering one visit porcelain crowns with CEREC technology. Usually, a dental crown requires two visits for a second procedure. However, with CEREC technology the Tampa cosmetic dentist saves patients a visit and decreases overall expense at the same time.
All new patients receive $50 off their initial visit. Those in need of a cosmetic dentist Tampa trusts should call (813) 445-8882 for more information and scheduling.
For over 10 years, Tampa Family & Cosmetic Dentistry with Dr. Jasthi has been a respected Tampa dentist office, continuously upgrading to modern techniques to provide patients state of the art care. Dr. Jasthi, a leading Tampa cosmetic dentist, uses CEREC 3D CAD/CAM technology. CEREC virtually renders a digital image of a person's mouth within minutes and permits the dental practice to make a customized porcelain crown right away, rather than the usual two week time frame. Typically patients have to come back for another procedure, but not at Tampa Family & Cosmetic Dentistry.
What this permits is for individuals to save both money and time, due to the immediate porcelain crown placement.
Tampa Family & Cosmetic Dentistry is well respected in the Tampa area and serves New Tampa, Temple Terrace, Lutz, Land O' Lakes, Wesley Chapel, Cheval, Wesley Lake Magdalene, Wesley Chapel South and surrounding areas.
Tampa Family & Cosmetic Dentistry offers comprehensive treatment including dental implants Tampa procedures, teeth whitening, along with general and cosmetic dentist services.
As a member of the US Lead Network, Tampa Family & Cosmetic Dentistry is offering $50 off initial visits. For more information and to schedule appointments, the practice can be reached at (813) 445-8882.