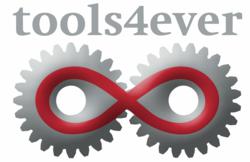 Lynbrook, NY (PRWEB) September 20, 2011
Tools4ever, the market leader in Identity and Access Management solutions, is pleased to announce that Tangipahoa Parish School District has implemented User Management Resource Administrator (UMRA). Tangipahoa Parish School District is located in Louisiana and encompasses 37 schools ranging from kindergarten to 12th grade. The district implemented UMRA in order to automate the process of placing their 14,000 users in the appropriate security groups to insure that students, faculty and staff are able to access the resources they require, such as e-mail applications and the school information system.
Before UMRA, Tangipahoa had difficulty keeping track of changes being made to accounts due to the frequent movement of students between their two year schools. The district also has a small IT department that was not able to keep up with all of the account management demands. This resulted in several departments making their own changes and a lack of communication. Now with UMRA in place, HR is able to easily make necessary changes using UMRA delegated forms. UMRA recognizes the changes and automatically processes these changes in the network. The HR department is the only group that handles the account management so that the IT department can focus on more important issues, such as technology in the classroom.
Mike Diaz, Assistant Director of Technology stated, "It is 100% hands off for the Technology Department now for user account management. Just having it done once and done correctly has allowed us to expand what we're doing educationally."
For more information about UMRA please visit: http://www.tools4ever.com/products/user-management-resource-administrator/today/
Read the complete case study at: http://www.tools4ever.com/files/cases/tangipahoa_parish.pdf
About Tangipahoa Parish School District
Tangipahoa Parish School District is located in Louisiana and encompasses 37 schools ranging from kindergarten to 12th grade. The School District is currently the largest employer in Tangipahoa Parish with approximately 2,600 employees serving 19,436 students. http://www.tangischools.org.
About Tools4ever
Tools4ever distinguishes itself with a no-nonsense approach and a low Total Cost of Ownership. In contrast to comparable Identity & Access Management solutions, Tools4ever implements a complete solution in several days rather than weeks or months. Because of this approach, Tools4ever is the undisputed Identity & Access Management market leader, with more than one million user accounts managed on a daily basis.
Tools4ever supplies a variety of software products and integrated consultancy services involving Identity Management, such as User Provisioning, RBAC, Password Management, SSO and Access Management. For more information, please visit http://www.tools4ever.com.
###