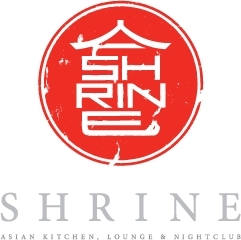 Cambridge, MA (PRWEB) March 12, 2008
Well known for its strong identity experience, Tank Design, a strategic branding and design firm based in Cambridge, MA, has recently added two high profile restaurant venues to its client roster.
Big Night Entertainment has selected Tank Design to brand their newest restaurant, lounge and nightclub at the MGM Grand at Foxwoods. Tank will create an identity system for Shrine, the $10 million, 20,000-square-foot Asian-themed venue. The branded system will be extended across all mediums - from the restaurant's interior and exterior signage to menus, stationery and advertising. The two-level complex, featuring a 225-seat restaurant upstairs and nightclub/lounge downstairs, is slated to open in May 2008.
Adding to Tank Design's new business wins, Not Your Average Joe's Inc., the owner and operator of fifteen restaurant locations in Massachusetts and Virginia, enlisted Tank Design's help to evolve the identity of the restaurant chain as it begins its national expansion. The new logo system will represent the upscale yet friendly dining experience that Not Your Average Joe's has become known for since its inception in 1994. Known for bringing creative casual dining to suburban neighborhood areas, the full service restaurant concept is expected to roll out to an additional 13 locations by 2009.
Throughout its 14 years in business, Tank has created a variety of visual systems for restaurant groups in New England including Gaslight Brasserie and take-out franchise Green Light for The Aquitaine Group, and the 242 Group's family of restaurants - Cambridge.1, Miracle of Science, Audubon, and Middlesex. Tank is a strategic branding and graphic design firm with offices in Cambridge, MA and New York, NY whose client list also includes FedEx, Puma, SmartBargains.com, and MIT.
###