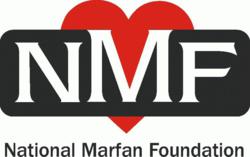 Through our efforts, we hope that other families will learn about aortic disease and avoid the tragedy that struck our family.
Port Washington, NY (PRWEB) November 13, 2012
The 13th Annual Tommy Tant Memorial Surf Classic, Food Festival and Concert presented by Nautica returns to Flagler Beach, FL, on November 17-18, 2012. This annual weekend event celebrates the life of Flagler Beach's local surf brethren, Tommy Tant, who passed away in 1998 from an aortic aneurysm. Featuring surfing, art, music and food, the 2012 Tant Classic is an annual community celebration that has awarded $52,000 in scholarships, $17,000 to the Flagler Food Bank, and $6,000 to the National Marfan Foundation.
For the second consecutive year, the event aims to raise awareness of Marfan syndrome and other aortic diseases. Tommy Tant died as a result of an aortic dissection in 1999. His mother, Barbara, subsequently was found to have the same aortic aneurysm and underwent surgery in 2010 to repair the aorta before she faced the same fate as Tommy. Tommy's brother, Will, also has his aorta monitored frequently and may require surgery soon too. A portion of the proceeds from the Surf Classic will be donated to the National Marfan Foundation, which provides education, support and research on Marfan syndrome and related conditions.
"We have learned so much about aortic dissection and the risk factors since Tommy's death. Through our efforts, we hope that other families will learn about aortic disease and avoid the tragedy that struck our family," said Will, who also explained that his family has been evaluated for Marfan syndrome, a condition that puts people at a significantly increased risk for a tear in their aorta.
Tant Classic Hits Home for Nautica President
The Tommy Tant Classic (http://www.tommytant.com) has special meaning for Karen Murray, the president of event sponsor, Nautica, and a member of the National Marfan Foundation Board of Directors. Karen first met the Tants at the 2011 Surf Classic, when her company was doing some filming in conjunction with its Oceans to Oceans Campaign. When colleagues learned that Tommy Tant died as a result of an aortic dissection, they made sure that Karen met the family right away. That's because aortic disease is also in Karen's family: her son Michael, now a college student, has Marfan syndrome and has already had surgery to repair an enlarging aorta.
"Nautica is proud to be the title sponsor of the Tommy Tant Memorial Surf Classic again this year," said Karen. "This is an important event as it allows us to raise awareness and funds for the National Marfan Foundation, a cause that I am personally involved with. We are looking forward to another successful year."
Schedule for 13th Annual Tommy Tant Memorial Surf Classic
The Tant Classic welcomes the Red Bull Night Riders competition on Saturday, November 17, from 8-10pm. Thousands of spectators will cheer from the pier as six top professional surfers break the limits of aerial surfing. The daytime surf contest will host over 300 surfers who will compete in four pro divisions and 11 amateur divisions. Bright House Networks is the purse sponsor for the Men's Pro, while Skullcandy presents the Jr. Pro division. Plus, young surfers and parents are ready to brave the crowd-favorite Tadpole division.
While the surf competition begins at 7:30am, the all-day out-of-the-water festivities include live art, raffle, and sponsor booths. Accommodations for contestants and spectators can be found at the Hammock Beach Resort -- the Official Hotel Sponsor.
The 4th Annual Food Festival and Concert presented by Nautica will take place at Veteran's Park in downtown Flagler Beach from 5:00-7:30pm on Saturday evening prior to the Red Bull Night Riders. Enjoy an exquisite culinary experience from more than a dozen popular restaurants while listening to rock n' roll by Darkhorse Saloon and Le Blorr.
This year's event will kick-off with music and silent auction on Friday, November 16 at 7pm at High Tides at Snack Jacks, just three miles south of the Flagler Pier directly on the beach.
Marfan Syndrome
Marfan syndrome is a connective tissue disorder that affects the heart, blood vessels, eyes, bones, joints and lungs. It is often, but not always, characterized by a tall stature and disproportionately long legs and arms. Other skeletal manifestations are curvature of the spine, a protruding or indented chest and loose joints. The most serious problem associated with the Marfan syndrome is its effect on the aorta, the main artery carrying blood away from the heart. In affected people, the aorta is prone to progressive enlargement, which can lead to tears in the aortic wall that require surgery. If aortic enlargement and tears are left undetected, the aorta may rupture, leading to sudden death. The life expectancy for people with Marfan syndrome who are diagnosed and treated is now in the 70s due to advances in cardiovascular surgery, increased options in medical therapy and better diagnosis.
Approximately 200,000 people in the U.S. have Marfan syndrome or a related connective tissue disorder. In most cases, the condition is inherited; one-quarter of people with Marfan syndrome are the first in their family to be affected.
The National Marfan Foundation
The National Marfan Foundation is a non-profit voluntary health organization dedicated to saving lives and improving the quality of life of individuals and families affected by Marfan syndrome and related disorders by:

Educating affected individuals, family members and the health care community about Marfan syndrome.
Advocating for and funding clinical and molecular research into the early detection and treatment of Marfan syndrome.
Providing a network of local and special-interest support groups to help affected people and their families share experiences.
For more information on Marfan syndrome, contact the NMF at 800-8-MARFAN or visit the NMF's web site at http://www.marfan.org.