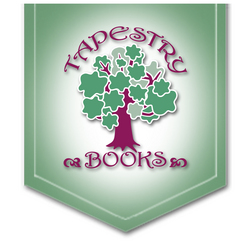 because we believe that informed choices lead to successful family outcomes.
Pennington, NJ (PRWEB) March 25, 2008
TapestryBooks.com, the first adoption book Web site, is pleased to announce its move to a social media platform. Tapestry Books has added new functionality to TapestryBooks.com with the addition of video and interactive learning modules.
The new features will help link visitors to the site with adoption experts and resources. TapestryBooks.com pairs content with recommended books, related articles and relevant videos. Resources on many aspects of adoption, from "How to Adopt" to using a Lifebook as a tool to help talk to your child about adoption, are available along with expert testimonials and opinions.
"TapestryBooks.com continues to offer a level of personal understanding and expertise not found anywhere else," said Shepard Morrow, owner of the Web site. "The site prides itself on knowing what will best help our clients in every phase of their adoption journey by effectively matching resources to existing educational needs or programs."
TapestryBooks.com also helps families sort through the abundance of adoption resources. The site allows visitors to e-mail questions, which are individually answered by experts in the field of adoption. Tapestry Books also offers a unique eCatalog service where adoption professionals can create a customized catalog from categories of books of particular interest for workshops or an individual client.
"We are dedicated to offering customized, educational resources for everyone touched by the adoption process, and we will continually strive to provide families and professionals with high-quality service and products," said Morrow.
By giving visitors direct access to adoption experts and relevant resources, families are better able to educate themselves about the adoption process, Morrow said. With a knowledgeable staff composed of parents and adoption professionals, Tapestry Books has made a commitment to making it easier to access adoption resources. TapestryBooks.com is about organizing information and making it more accessible; "because we believe that informed choices lead to successful family outcomes."
About Tapestry Books
In 1994, TapestryBooks.com became the first site on the World Wide Web to specialize in adoption books. Almost fifteen years later, Tapestry is still the premier book site for adoption classics and for cutting edge information on adoption issues. With knowledgeable staff members and friendly and efficient service, Tapestry Books has become the complete literary source for adoptive families.
Contact:
Shepard Morrow
877-266-5406
###