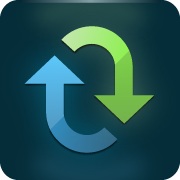 I'm happy to be joining the team and excited about the challenge of creating these plugins to help app developers integrate with Tap for Tap
Victoria, BC (PRWEB) November 28, 2012
PhoneGap and Adobe AIR are open source mobile development frameworks that allow app developers to quickly and easily create apps across multiple platforms. PhoneGap helps app developers quickly build cross-platform mobile apps using HTML5, Javascript and CSS. It has been downloaded over 1 million times and is being used by over 400,000 developers in thousands of apps. Adobe AIR enables developers to build apps for iOS and Android devices. Adobe AIR reaches the mobile app stores for over 500 million devices.
Last month Tap for Tap hired Phil Laird as their SDK Developer and immediately tasked him with the job of creating plugins for a number of app development frameworks. Phil began with PhoneGap and Adobe AIR, but Tap for Tap also has plans to develop plugins for Unity, Corona, Cocos2d, and other plugins. "I'm happy to be joining the team and excited about the challenge of creating these plugins to help app developers integrate with Tap for Tap," said Laird.
In addition to the new plugins, Tap for Tap's SDK boasts support for ad mediation layers with AdMob and AdWhirl as well. App Developers can find out more about Tap for Tap's SDK at http://tapfortap.com/developers/sdk and more about the PhoneGap and Adobe AIR plugins on the Tap for Tap GitHub page https://github.com/tapfortap/. Also, mobile app developers can contact Tap for Tap on their new Zendesk support page with any questions.
About Tap for Tap:
Based in Victoria, B.C., Canada, Tap for Tap is the Tap Exchange™ for mobile app developers. Tap for Tap provides developers the ability to cross-promote their apps and generate installs at no cost.