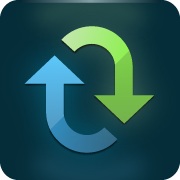 This new Unity 3D plugin opens Tap for Tap up to a new group of mobile app video game developers that previously could not take advantage of the Tap for Tap network
Victoria, BC (PRWEB) December 20, 2012
Unity 3D is a powerful game development ecosystem for independent game developers and gaming studios. Developers can use Unity 3D to create video games for a number of different platforms, including consoles, the web, desktops, and mobile devices. The powerful Unity 3D game engine is fully integrated with a complete set of tools and workflows that allows developers to create interactive 3D content across multiple platforms.
Unity 3D believes in helping developers build a livelihood doing what they love. Their game engine and knowledge-sharing community help mobile game developers do just that. Tap for Tap supports these same goals with their cross-promotion and monetization platform. Developers scale installs both via the tap exchange and Tap for Tap's paid promotion methods. In addition, Tap for Tap's monetization network helps developers earn ad revenue once their user bases grow.
"This new Unity 3D plugin opens Tap for Tap up to a new group of mobile app video game developers that previously could not take advantage of the Tap for Tap network," said Eric Dyck, Tap for Tap co-founder. "We understand the importance of supporting platforms like Unity 3D, as many independent app developers and game studios utilize game engines and software development platforms to save time when creating their apps. We want these app developers to have the ability to use Tap for Tap to grow their app installs too."
Unity 3D mobile app developers can get started using Tap for Tap by signing up and downloading the package files on Tap for Tap's Unity 3D plugin documentation page and importing the package into their Unity project. More information is available on Tap for Tap's GitHub Documentation Portal. Additional support for Tap for Tap and other plugins can be found on Tap for Tap's Zendesk support page or by contacting support@tapfortap.com.
About Tap for Tap:
Based in Victoria, B.C., Canada, Tap for Tap is the cross-promotion and monetization network for mobile app developers. Tap for Tap provides developers the ability to cross-promote their apps and generate installs at no cost. Android and iOS app