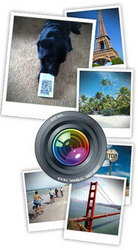 Sudbury, MA (PRWEB) April 4, 2011
Tarascon Publishing, an imprint of Jones & Bartlett Learning, is pleased to announce their fan appreciation contest: Where in the World is the Tarascon Pharmacopoeia®? on Facebook.
Tarascon Publishing wants to learn more about our customers and loyal fans. We want to know where you practice, study and ultimately use the Tarascon Pharmacopoeia®.
Enter to Win:
One of many prizes that we will be giving away to the best, most creative and most commented/"liked" photos. 20 Runner-ups will win a copy of the Tarascon Pocket Pharmacopoeia 2012 Classic Shirt Pocket Edition as soon as it publishes later this year. 10 Second place winners will receive a year-subscription to the Tarascon Pharmacopoeia iPhone App. And 1 lucky grand prize winner will receive a brand new iPad!
To Enter You Must:

Email your photo to enewsletter@tarascon.com (please keep it clean). We will post only the best photos for other fans to comment and "like".
"Like" Tarascon Publishing on Facebook.
We will select our winners on June 30, 2011.
Best of luck to you all and happy photo-shooting!
For more information on the Where in the World is the Tarascon Pharmacopoeia®? contest, please visit our Facebook contest landing page.
Tarascon Publishing (http://www.tarascon.com)
Tarascon Publishing is committed to providing health care providers the best available portable medical references. Founded by Dr. Steven Green in 1987, Tarascon Publishing has grown from a single drug book to a robust series that includes several versions of the Pharmacopoeia as well as clinical pocketbooks in over 15 specialty areas. Our broad customer base includes students, physicians, nurses, other healthcare professionals, and pharmaceutical companies. Tarascon products offer unmatched accuracy, timeliness, quality, and expertise and they have received the highest praise from medical journals, residents, and other health care providers.
Jones & Bartlett Learning (http://www.jblearning.com)
Jones & Bartlett Learning is a world-leading provider of instructional, assessment and learning-performance management solutions for the secondary, post-secondary, and professional markets. We endeavor to develop educational programs and services that improve learning outcomes and enhance student achievement by uniquely combining authoritative content written by respected authors with innovative, proven and engaging technology applications that meet the diverse needs of today's instructors, students, and professionals. Across a broad spectrum of fields ranging from public safety to health professions, science, math and medicine, our educational technology applications and instructional assessment and performance-management solutions are revolutionizing how instructors teach, and how students and professionals learn.
###