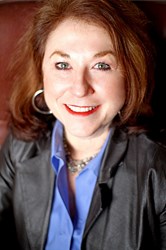 Do you have permanent keyboard indentations on your forehead from falling asleep at your computer?
Seattle, WA (PRWEB) August 29, 2013
On Tuesday, September 10th, Claudia Smith will be the keynote speaker for the monthly meeting of the Puget Sound chapter of the National Association of Professional Mortgage Women. Smith is a business coach and consultant who was recently appointed Director of the Northwest Region for Target Public Marketing LLC. TPM provides creative and ingenious solutions to expanding client businesses through Internet and old school marketing techniques across the United States and Canada.
Smith is well-known as an entertaining and educational speaker. She has had a broad entrepreneurial career including management and consulting with small to mid-size businesses and NFP organizations, government contracting, healthcare practice management as well as value added from commercial real estate, commercial interior sales, international student advising, high school teaching & serving her country in the United States Army Reserve.
She will be addressing the blurry topic of "Work/Life Balance" as well as providing a self-assessment and encouraging lively interactive audience participation. She asks the proverbial question, "Do you have permanent keyboard indentations on your forehead from falling asleep at your computer?"
The Puget Sound chapter of NAPMW was founded in Seattle in 1964 by nine women to promote individuals currently or previously employed in the mortgage industry, as well as all individuals interested in seeking education or employment in mortgage banking or related fields. NAPMW is not exclusively a women's organization and provides the highest quality and most comprehensive education to both men and women so they will be able to best serve their customers and succeed in their careers.
The meeting is being held at the Rock Salt Steak and Seafood Restaurant, 1232 Westlake Avenue N., Seattle, 5:30 pm for networking and 6 pm dinner. The cost is $40 for non-members and $30 for members. Guests are always welcome! RSVP to Jill Green at jgreen(at)northwesttrustee(dot)com.