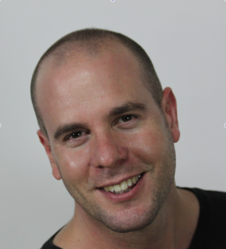 I have never before shared all of my traffic tactics in one product
Sydney, Australia (Vocus/PRWEB) April 19, 2011
Traffic Grab is the latest product to be launched by online entrepreneur James Schramko -- his first in some time. Described as a 'powerful and proven system for getting targeted traffic - fast', it is a six-module powerhouse of Schramko strategies that range from Research to Leverage. And he is almost giving it away.
Innovative, Confident Pricing
The pricing structure he has used for Traffic Grab is as innovative as the strategies he employs. It simply demonstrates what his colleagues, clients and students already know: Schramko always over-delivers.
Traffic Grab is comprised of six modules. The first three are offered free of charge - no future payment information requested, and no opt-in required. Unheard of.
The second three modules cost less than a hundred dollars and Schramko believes confident people will take action and buy them.
Products of this standard in the internet marketing world sell for between two and three thousand dollars, yet Schramko is giving half away, and selling the second half for around 5% of what you would expect to pay.
His contemporaries have described this offering as 'generous in the extreme', creating an unprecedented opportunity for internet marketers and online businesses to discover real, proven strategies to increase website traffic and, as a result, grow their businesses.
Massive Brain Dump
James Schramko admits that he has put a lot of himself into Traffic Grab. "I have never before shared all of my traffic tactics in one product" he said. "My growing online business interests are taking me further away from day to day internet marketing. I felt the need to record what I do to create successful, profitable websites, to make it possible for as many people as possible to get started in a business that has be so good to me."
Schramko has, over the last 12 months, trained teams to implement his strategies on his, and his private clients', websites. The process of their recruitment, training and management also features in TrafficGrab. He is a great proponent of outsourcing as much as possible, and this section alone is worth the purchase price.
He knows that any business that follows the Traffic Grab system will make more money online - because he has proven it - in Google, local business success and e-commerce profits.
Building efficient outsourcing teams was vital, too, for the evolution of his SuperFastBusiness. Schramko now spends ninety percent of his time in 'real' online business, and he has made over $1 million for his business clients.
Schramko's Future Focus
He is devoting a lot more time these days to the members of his growing community - helping them to succeed. There are now many hundreds of members in his private forum, SuperFastResults, and others who have opted to join his high-level Silver Circle coaching program.
So that others can really leverage their Traffic Grab learnings, as a very special bonus, James Schramko is giving those who purchase Traffic Grab, a one month introductory membership to SuperFastResults.
More information is available at TrafficGrab.com
About TrafficGrab
Traffic Grab is a proven traffic generation system created by internet entrepreneur James Schramko. It is a powerful proven system for getting targeted traffic, fast. Comprised of six comprehensive modules, it is supported by documentary evidence of results and detailed case studies.
About James Schramko
James Schramko is a Sydney based Internet Marketer who fired his boss in May 2008. Since then his internet marketing business has grown exponentially. James has not just mastered the essential skills you need to be a success on the internet, but he is applying them in innovative ways that have skyrocketed him to international renown.
James continues to developed his suite information products and automated profit systems that are in demand by the top internet marketers around the world (they now call him for advice!). In so doing he indulges his passion for product development and innovation, and mentoring students in high-level and ethical internet marketing.
###