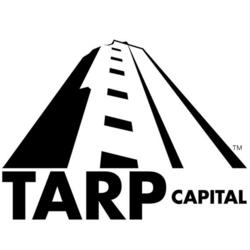 Our socially and fiscally responsible platform is not for everyone, but it is uniquely suited for registered investment advisors (RIA's)
Scottsdale, AZ (PRWEB) March 11, 2010
As RIA's struggle to find low-risk investment grade fixed income alternatives for their clients, TARP Capital provides an alternative investment solution.
"Our socially and fiscally responsible platform is not for everyone, but it is uniquely suited for registered investment advisors (RIA's) and their clients (investors) who can benefit from our low-cost investment grade fixed income securities," says John Cona, Partner and Chief Executive Officer of TARP Capital. According to Cona, "when pricing assets that back our securities, we usually target a YTM equivalent which is 250 to 300 basis points better than the comparable yield on the corporate debt."
"The advantage we have over corporate debt is relatively straight forward: yields 250-300 basis point better, monthly vs. semiannual coupon, and after tax yield advantages as a bonus from asset depreciation." According to Cona, "the only argument in favor of corporate bonds is liquidity, but from our standpoint if you're paying 109 and interest rates increase, your liquidity is in the loss, therefore you hold to maturity."
About TARP Capital:
TARP Capital is an alternative investment and asset management company, specializing in real estate and real estate related qualifying interests. From its corporate office in Scottsdale, and satellite office in Newport Beach, the firm advises public real estate funds and separate accounts ("RESA") on behalf of private investors. As is synonymous in the acronym for its name TARP - Truth and a Responsibility to our Partners, TARP Capital was founded on a series of core values with a guiding notion that the investors do not serve TARP Capital, but that TARP Capital serves at the privilege of its investors.
###