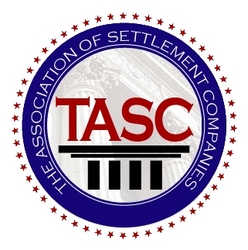 TASC's member companies are required to ensure that a settlement program is both appropriate and affordable to the consumer
Madison, Wis. (PRWEB) March 5, 2010
The Association of Settlement Companies (TASC), in its continuing efforts to protect consumers and to safeguard the rights of creditors, today called for caution on the part of consumers who hear ads regarding "getting out of debt" on television or radio.
TASC warns that the programs advertised are not for everyone. The ads are supposed to be directed only to those consumers who are experiencing a hardship in attempting to make their payments; in other words, consumers in a financial position to repay their total debt should do so.
"TASC's member companies are required to ensure that a settlement program is both appropriate and affordable to the consumer," David Leuthold, executive director of TASC, said. "Consumers have both a legal and a moral obligation to repay their total debt if they can do so."
About The Association of Settlement Companies
The Association of Settlement Companies (TASC) promotes fair business practices, consumer protection and industry standards for the debt settlement industry. TASC, founded in 2005, serves to protect consumers through an organization seal that represents best practices and standards of reputable companies. The organization also protects its member companies through lobbying efforts at the state and national levels, as well as awareness initiatives to educate consumers on debt settlement as a financial solution. All TASC member companies pledge compliance to strict association bylaws governing business practices and ethics. For more information, visit http://www.tascsite.org.
###