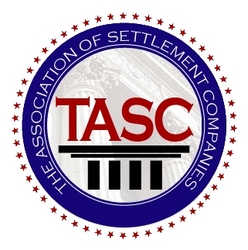 I'm looking forward to talking about how debt settlement continues to be a reliable option for consumers in debt as well as for creditors
Madison, Wis. (PRWEB) March 4, 2010
David Leuthold, Executive Director of The Association of Settlement Companies (TASC), will provide insight on the benefits of debt settlement at the 14th Annual Collections & Credit Risk Conference, held March 21-23 at the InterContinental Hotel in Miami.
"I'm looking forward to talking about how debt settlement continues to be a reliable option for consumers in debt as well as for creditors," Leuthold said. "Having representatives from the creditor side on this panel demonstrates this assertion."
Leuthold will be joined by Carmine Dorio of Progressive Financial Services, Jenna Keehnen of the United States Organization for Bankruptcy Alternatives and Roger Knauf of DBA International.
The March 22 session titled "Why You Can't Afford to Ignore Debt Settlement" will be moderated by TASC Executive Board Member Teresa Dodson.
More information on the conference, which is put on by Source Media, can be found at http://www.americanbanker.com/conferences/1_3/.
About The Association of Settlement Companies
The Association of Settlement Companies (TASC) promotes fair business practices, consumer protection and industry standards for the debt settlement industry. TASC, founded in 2005, serves to protect consumers through an organization seal that represents best practices and standards of reputable companies. The organization also protects its member companies through lobbying efforts at the state and national levels, as well as awareness initiatives to educate consumers on debt settlement as a financial solution. All TASC member companies pledge compliance to strict association bylaws governing business practices and ethics. For more information, visit http://www.tascsite.org.
###