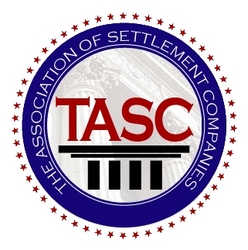 We expect Eli's business insight to help our member companies continue to provide the best services to consumers who are wrestling with debt
Madison, Wisc. (PRWEB) March 10, 2010
The Association of Settlement Companies (TASC), the debt-settlement industry's largest trade group, today announced award-winning author and business coach Eli Davidson as its keynote speaker for its annual conference March 14-16 at the Venetian Hotel in Las Vegas.
Davidson, who has coached Oscar Nominees and Golden Globe winners and has made numerous television appearances, is slated to present at 9:45 a.m. Monday on "How to Steer Through Change and Grow Your Business," a timely topic after a difficult 2009 economic climate.
"We expect Eli's business insight to help our member companies continue to provide the best services to consumers who are wrestling with debt," David Leuthold, executive director of TASC, said. "Her track record of success is well documented, and we are excited to have a person with her professional experience at our conference."
A past contributor to the "Huffington Post," Davidson's book "Funky to Fabulous" won 2008 Motivational Book of The Year and the Indie Next Generation Book Award.
Davidson also will present at 11:30 a.m. Tuesday on new marketing strategies. A full agenda of the conference can be found on http://www.tascsite.org.
About The Association of Settlement Companies
The Association of Settlement Companies (TASC) promotes fair business practices, consumer protection and industry standards for the debt settlement industry. TASC, founded in 2005, serves to protect consumers through an organization seal that represents best practices and standards of reputable companies. The organization also protects its member companies through lobbying efforts at the state and national levels, as well as awareness initiatives to educate consumers on debt settlement as a financial solution. All TASC member companies pledge compliance to strict association bylaws governing business practices and ethics. For more information, visit http://www.tascsite.org.
###