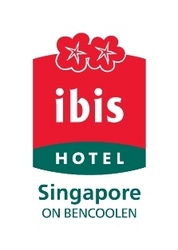 (Vocus) October 3, 2010
The Top 10 Voted Items for TASTE Menu are Chilli Crab, Chicken Rice, Laksa, Assorted Satay, Popiah, Fried Hokkien Mee, Pepper Crab, Fish Curry with Roti Prata, Nasi Lemak and Char Kway Teow.
This Top 10 List significantly reflects the multi-cultures and flavors in Singaporean dining. For example, Chilli Crab is a Singapore signature seafood dish which was created in 1950. Laksa, a popular spicy noodle soup is a mixture between Chinese and Malay culture. Char Kway Teow (stir-fried rice cake strips) is a noodle dish from Indonesia, Malaysia and Brunei.
On top of the list above, Facebook Fans also recommended their own favorite local food to be added into TASTE Menu which includes Rojak (a traditional fruit and vegetable salad dish), Mee Siam (Siamese thin noodle in spicy, sweet and sour light gravy), Coffee Pork Ribs and Wok-Fried Vegetables (healthy life-style).
To thank all Facebook Fans for their participations, votes and recommendations, TASTE restaurant at Hotel ibis Singapore on Bencoolen is offering the "All You Can Eat" special deal for Facebook Fans in October 2010. The cost is only SGD$15++ per person.
"All You Can Eat" is applicable daily from 12:00 noon to 5:00 pm for the entire month of October 2010. Customers can order up to 20 items; 3 items per order per person at a time. TASTE restaurant is excited to introduce the newly improved menu which was chosen candidly by their Facebook Fans as this would give all Fans an opportunity to savor on all 20 items at one-go.
To enjoy the "All You Can Eat" offer, Facebook Fans would be required to print the promotion from here. Alternatively, diners may visit Hotel ibis Singapore on Bencoolen Facebook Page to print the offer and present it at TASTE restaurant to enjoy the exclusive offer.
TASTE Restaurant
ibis Singapore on Bencoolen
170 Bencoolen Street Singapore 189658 (near Bugis & Bras Basah MRT)
Tel: +65 6593 2886
Email: H6657 (at) accor.com
About TASTE Restaurant
TASTE is the flagship bar and restaurant of Hotel ibis Singapore on Bencoolen. It offers a unique selection of both local and international cuisine and beverages at competitive prices. On top of that, TASTE serves fusion cuisine and Asian tapas for discerning business and leisure travelers alike. For inquiries, call +65 6593 2886. Lunch starts at 12:00pm and dinner at 6:30pm.
ibis Singapore on Bencoolen was hailed the "Best Budget Hotel" in the 20th TTG Travel Awards, 2009. For more information about this internationally-branded economy hotel and its services, visit http://www.ibisbencoolen.com.sg
###