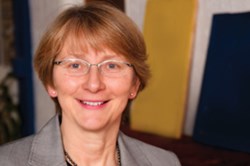 Salt Lake City, Utah (PRWEB) May 23, 2013
Registered Dietitian and Founder of Tatalou Science Nathalie Chevreau, PhD, R.D., published an article today on Tatalou.com offering helpful tips for travelers who want to enjoy an illness-free vacation.
The article, titled "How to Stay Healthy While Traveling," extends advice covering why it's important to carry hand sanitizer, when it's safe to drink the water when traveling abroad, why to watch out for seafood, the importance of staying hydrated and how taking health supplements can also help.
"There are few things in life that are worse than getting sick on vacation," said Chevreau. "By exercising a little caution, you can significantly decrease the likelihood that you'll be one of the unlucky ones."
Surveys have shown that upwards of 60 percent of vacationers reported that they or a travel companion got sick on their most recent vacation. A vast majority of the illnesses were actually preventable and cost some travelers as high as $300 on top of the vacation expenses.
"You're already spending a lot of time and money on making sure your vacation is a memorable one," said Chevreau. "You might as well spend a tiny bit more to make sure it's not ruined by an illness."
Chevreau's company, Tatalou Science, offers natural health supplements designed specifically for women. One of the products, Bene-Fiit, helps women lose weight while providing increased energy and less craving. Tatalou's other product, Brain Clarity, which Chevreau recommends for women experiencing a lack of clarity or memory lapses.
About Tatalou Science
Tatalou Science was founded by Nathalie Chevreau as a natural health company with a simple, but profound, philosophy: Women are physiologically different than men with unique strengths and sensitivities. Nathalie earned her PhD in Chemistry at the University of Bordeaux, then completed her postdoctoral fellowship at Cornell University. She also has a Master's degree in Foods and Nutrition from the University of Utah. She is a Registered Dietitian and continues to work in various capacities, counseling women on weight loss and preventive health. As an adjunct professor in the Division of Foods & Nutrition at the University of Utah, Nathalie presents lectures to medical students and residents as well as students in the master's program. She has published several articles and presented research findings at numerous national and international conferences. Learn more at Tatalou.com.
*These statements have not been evaluated by the Food and Drug Administration. These products are not intended to diagnose, treat, cure or prevent any disease.