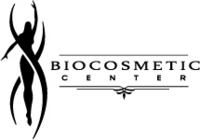 Phoenix, AZ (Vocus) April 29, 2010
BioCosmetic Center cites findings indicating 50% of individuals who have one or more tattoos eventually seek tattoo removal services (American Dermatological Survey 2002). According to The National Geographic News (April 2000) 15% of Americans were tattooed; this is the equivalent of 40 million Americans. A Harris Poll conducted in 2003 indicated 36% of 25 to 29 year olds have one or more tattoos.
The popularity of the tattoo is unquestionable. The reasons behind tattoos are many and they are varied. They are often used to commemorate events, as a memorial to the deceased, as a sign of inclusion in particular groups, and often as sheer decoration.
But the consistency of the eventual desire to have the tattoo removed is also undeniable. Many mistakenly believe that pain is a must for tattoo removal. But undergoing tattoo removal through a reputable cosmetic center utilizing the latest laser technology and appropriate medications actually provides painless tattoo removal.
Eric Jantze of BioCosmetic Center responded, "Tattoo removal can be one of the most painful things an individual goes through in their life…if they go to the wrong place. It can be so painful that many never complete the process. Here at BioCosmetic Center we offer complete tattoo removal and it's pain free. The sad thing is that some people believe that the pain is just part of the process that they have to endure…and they don't."
BioCosmetic Center offers all inclusive, personalized programs to aid individuals in obtaining their physical goals. Programs can include any of the following: liposuction, Botox, weight loss, scar removal, bio-identical hormones, dermal fillers, acne treatment, laser hair removal, and more.
To get further information on BioCosmetic Center or current standards in the industry get in touch with Eric Jantze:
Contact:
Eric Jantze
BioCosmetic Center
http://www.biocosmeticcenter.com
Phone: 480-515-3900
###