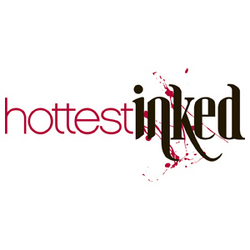 The forefather of modern tattooing
Denver, CO (PRWEB) March 17, 2009
Denver, CO -- It's been less than a year since TattooFinder.com kicked off the Denver Tattoo Convention with the scandalous and saucy Hottest Inked party and contest. The multi-media event had dozens of tattooed hotties on the runway and amped the club environment with free body painting and a special DJ set from John Huntington, a la Hart and Huntington Tattoo fame. The fun begins again this week with the launch of a brand new website, Hottest-Inked.com, overflowing with hot contestant and party pictures from budding fashion photographer Katie Andelman and the party's steamy video recap, produced in September by Denver-based videography duo Lockerpartners. Visitors to the site can pick up their own copies of the 2009 Hottest Inked calendars and, most importantly, vote for the next party to come their way! TattooFinder.com wants to know where in the United States the Hottest Inked party and contest will land next and it's up to voters to decide. Vote for a city or nominate one we haven't included, and then nominate your hot inked friends! (Or nominate yourself, we won't tell!)
Through Hottest Inked, the company celebrates those who have kept the tattoo industry thriving -- the artists who create tattoo-friendly artwork and the tempting bodies that wear it. The promotional efforts centered on last year's release of the new Tattoo Sourcebook, the company's first publishing effort with HarperCollins and Barnes & Noble. A compendium of nearly 2,000 images of all sizes and styles, it's the largest collection of high-quality tattoo artwork ever published in book format. And, in addition to amping up Sourcebook promotions and convention antics, the Hottest Inked event was able to raise $2,260 for ArtReach, Denver's leading educational non-profit working to connect the cultural arts with underserved communities. TattooFinder.com, the Denver-based leader in online single tattoo design sales, formed the event with major sponsors Beta Nightclub, Out Front Colorado and DTC organizers Phantom 8 Tattoo -- all of whom were excited to raise awareness for ArtReach and celebrate the body as a living canvas.
Hottest Inked contestants entered to win cash prizes and a photo shoot for December's issue of Inked Magazine, as well as a spot in the Hottest Inked 2009 calendars. Industry celebrity judges -- including Lyle Tuttle, "The forefather of modern tattooing," TattooFinder.com CFO and tattooist Rachael Bardach, and New York's couture celebrity tattooist Friday Jones -- evaluated each contestant for coverage, craftsmanship and body aesthetics, ultimately choosing 24 men and women to flaunt their work for Denver-based photographer Katie Andelman. Finalists included students, professionals, leading local tattooists and piercers, members of the Denver Roller Dolls, parents, a hairstylist, fashion designer, ballerina and even a horse-shoer.
"Hottest Inked has generated a lot of excitement around tattoos and the collectors who wear them," says Lou Bardach, TattooFinder.com CEO. "It's a great way for us to show our appreciation and admiration for the flash artists, tattooists and tattoo enthusiasts that have made this industry what it is today -- a successful and beautiful way to express an artistic gift."
A full media press kit for TattooFinder.com can be found at http://tattoos-101.tattoofinder.com/press-media.
TattooFinder.com is division of Flash2xs.com, LLC, an Internet-based company located in Denver, Colorado, owned by Lou Bardach, Rachael Bardach and Brett O'Connor. Lou and Brett have worked in the Internet applications development, graphic design, and online marketing fields since the mid-1990s and Rachael has been tattooing since 1991. The TattooFinder.com website was launched in January 2003, and members of this team have been selling tattoo flash since the early 1990s. They currently have the largest online database of tattoo-friendly artwork, over 27,000 designs.
###