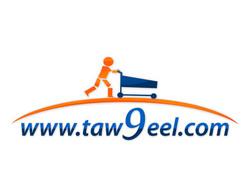 "We are honored and excited to receive such a prestigious and important award," said Talal Bader, e-Commerce Manager at Taw9eel.com.
Washington, DC (PRWEB) June 17, 2010
The online shopping site Taw9eel.com has won the 2010 Kuwait Foundation for the Advancement of Science (KFAS) e-Award for the best Kuwaiti e-Commerce site. The annual prize, launched in 2008 under the patronage of His Highness the Amir Sheikh Sabah Al-Ahamd Al-Jaber Al-Sabah, is intended to promote Kuwait's youth's innovative use of the current technological advances in internet tools with an overall goal of increasing Kuwait's contribution to this scientific field in addition to providing better online services to Kuwait citizens. The KFAS e-Award is affiliated with the United Nation's Global Alliance for Information and Communication Technologies and Development (GAID) as well as the World Summit Award (WSA), a global award promoting the world's best e-Content and use of ICT. Winners of the Kuwait e-Award are eligible under WSA rules to represent Kuwait in international competitions.
Taw9eel's online store allows customers to buy a wide variety of groceries, beauty products, home essentials and pharmacy items via a secure internet shopping cart. Purchases are then delivered directly to the customer's home. Recent additions to Taw9eel's virtual shelves have included exclusive items such as the hugely successful Carrot Sun Tan products and Real Power, the official energy drink of Real Madrid CF. With a loyal following, the e-Commerce site quickly added a call center to improve customer service and will eventually expand its delivery area to include all of Kuwait.
"We are honored and excited to receive such a prestigious and important award," said Talal Bader, e-Commerce Manager at Taw9eel.com.
"The KFAS e-Award is a great incentive for Kuwait e-businesses to develop the best online services we can give to our customers. The success of Taw9eel proves that it can be done. It's wonderful to be recognized for all our hard work and innovation. "
Taw9eel has no plans to take it easy after winning the best e-Commerce title. Plans for 2010 include an electronics store, a flower shop, and a fashion boutique.
Taw9eel.com was founded in 2007 as a division of Tawseel General Trading Company WLL. The company is Kuwait's leading e-Commerce site, providing wide selection of goods and home delivery for over 100,000 customers.
Taw9eel.com, Taw9eel and Tawseel General Trading Company WLL are registered trademarks in Kuwait and/or other countries.
The names of actual companies and products mentioned herein may be the trademarks of their respective owners.
For more information on Taw9eel.com:
http://www.taw9eel.com/
http://www.facebook.com/taw9eeldotcom
http://www.twitter.com/taw9eel
###