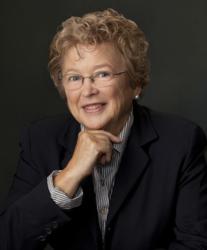 The IRS has done their research here, and now they smell blood in the water
Corte Madera, CA (PRWEB) February 29, 2012
IRS examiners are expected to give special attention to the 2010 tax returns of 2,500 randomly selected corporations with assets of less than $250,000, according to the Kiplinger Tax Letter. The line-by-line audits are an attempt to find areas of noncompliance by small firms and their owners. The results should also improve the formulas that select returns for audit.
The Kiplinger's report should come as little surprise after the release of a study into audits of small corporations by the Treasury Inspector General for Tax Administration (TIGTA). The Inspector General discovered "an upward trend in the amount of recommended additional taxes generated from audits of small corporations." TIGTA contributes this increase to new IRS guidelines for auditing corporate returns.
"The IRS has done their research here, and now they smell blood in the water," says Georgia Rogers, President of ProActive Tax Solutions, a Bay Area tax audit specialist. Rogers encourages small corporations to seek representation when they receive an audit notice.
"Representation is especially important during a line-by-line audit," says Rogers. "Auditors do not always understand the legitimate business reasons for all expenses, and may disallow reasonable deductions. A good representative can explain the unique context of your business and help you get a fair hearing from the IRS."
The San Francisco Bay Area ProActive Tax Solutions handles the details of the IRS audit and paperwork so that small business owners can get back to running their business. "We can handle all the formalities and deal with the IRS on your behalf. We can even represent you if you want to appeal an audit that didn't go your way."
ProActive Tax Solutions, a Bay Area tax audit company offers a free 30 minute tax audit consultation, and represents clients with reasonable package offers, including assistance with gathering records and documentation.
For more information about Bay Area Tax audit advice, contact ProActive Tax Solutions. (415) 413-3473 or http://www.proactivetaxsolutions.com. ProActive Tax Solutions has offices in Marin and San Francisco for your convenience.
About ProActive Tax Solutions
Bay Area tax preparation company, ProActive Tax Solutions has a team with over 25 years of combined experience offering tax services. Licensed by the IRS, President Georgia Rogers can represent clients during a tax audit and provide representation before the FTB, SBE, and EDD. Her experience gives her the background and confidence to present the taxpayer's case and avoid auditor intimidation. ProActive Tax Solutions understands the income tax returns of small businesses, partnerships, LLCs, Corporations, Trusts and individuals with rental property or investment sales, as well as the laws applying to each type of tax return.
###