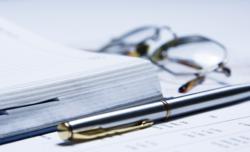 (PRWEB) December 14, 2012
The IRS has made backup withholding and the obtaining of TINs a focus of their reviews. In order to help businesses avoid exposure for penalties as well as under-withholding or no withholding, Tax Professionals Resource (TPR) has put together online tax training webinars on this subject. Because the busy tax season is upon us, TPR has scheduled two separate dates for attendees to choose which day works best for them: January 8th or January 22nd, 2013. The webinars are scheduled to start at 1:00 pm ED and last for 1 hour and 30 minutes with a live question and answer session to follow.
These tax compliance webinars will assist tax professionals in reviewing their process around gathering TINs from their vendors and to make sure they are aware of the rules of withholding when they don't have correct documentation. At the end of the webinar, attendees will understand how to deal with B Notices when they are received and ways they can mitigate their exposure to penalties.
Presenting these tax compliance webinars will be Mary H. Angelbeck of Ernst & Young. Ms Angelback is an Enrolled Agent with the IRS and has more than 30 years of experience in the field of taxation, both as a state administrator and as a consultant. Her practice includes working with clients to resolve federal, state and local 1099 reporting questions and mismatch issues as well as consulting on W-8 and 1042-S matters.
For detailed webinar description and registration information for "Current Issues in TIN Validation and B Notices" visit http://www.taxprofessionalsresource.com/audio-conference/390907?c=11
About Tax Professionals' Resource:
Tax Professionals' Resource is a training and development website dedicated to the enhancement of the tax profession. They are committed to the specific educational and developmental needs of members looking for unique, up-to-date tax training opportunities through audio conferences, seminars, webinars and articles. Members also gain access to product offerings and other educational tools that assist in securing their position at the forefront of their respective disciplines. Tax Professionals' Resource delivers an overall experience that gives their community of tax professionals a distinct competitive advantage.