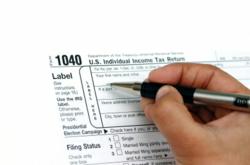 The Taxsmith.com website is now helping to provide solutions to those with taxation problems.
San Francisco, Calif. (PRWEB) December 15, 2012
Consumers and business owners now have a new way to get tax debt relief online. The http://www.taxsmith.com website has launched to provide immediate help to those with tax issues. A team of experienced tax attorneys is now providing IRS, state and local tax help to those that need instant relief and representation from taxation experts.
Taxes in the U.S. are imposed by federal, state and local government agencies on most citizens. The non-payment of taxes can bring one of the highest interest rates due to fees and penalty assessments, according to research.
A person or business entity can have overdue taxes and this can complicate financial stability. The Taxsmith.com website is now helping to provide solutions to those with taxation problems.
The marginal tax rates that are imposed at the federal level could be higher or lower for some taxpayers. Average taxpayers completing tax returns with the help of a personal computer could lead to mistakes in filing. While some software companies provide a basic level of audit support, most taxation issues are left to consumers or business owners to handle when the mistakes and errors have been discovered.
The expert tax professionals at Taxsmith now offer consultations to provide immediate assistance to those with various forms of taxation issues.
Tax collection agencies and revenue officers that work for the government can be aggressive when pursuing payment of overdue taxes. Resolving these issues with wage garnishments, higher penalties and the seizure or selling or assets is common in many instances. Individuals or business owners could seek a compromise with a tax collector with expert help from a tax attorney.
A brand-new request form has been built and launched online through the Taxsmith website. This request forms puts individuals or business owners with taxation problems in touch instantly with an expert that can expedite assistance services entirely online. This method now offers a discrete way for someone to receive tax assistance quickly.
About Taxsmith, LLC
The Taxsmith, LLC company is comprised of tax experts that know the law and can resolve the most complicated tax issues. This group of professionals is based in Atlantic Beach, Florida and personally assists individuals and business owners that are struggling to find tax debt relief. Taxsmith, LLC was founded by Angie Smith, Esq, after graduating from the Florida Coastal School of Law. Such services as payroll tax resolution, filing of personal and corporate taxes, resolve or penalty abatement and compromise solutions are offered to help resolve taxation issues for hard-working citizens.
About Bring it on Marketing
Bring it on Marketing is a 21st century marketing company providing online search marketing, PPC, SEO and other online services to individuals and business owners in the U.S. These marketing experts provide solutions and programs that get guaranteed results to those building or branding a business on the Internet.