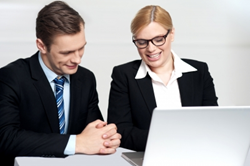 We've stepped up our content distribution for this year, and are now showcasing more tips and tools that investors can use for their investment businesses
Los Angeles, CA (PRWEB) February 08, 2015
Americans who seek ways to improve reductions in annual taxation as an investor can now benefit from the new information posted at the JWB website. Real estate investors can now access the tax deductions guide for 2015 that explains some of the top methods used to lower payable taxes on an investment property at http://www.jwbrealestatecapital.com/10-tax-deductions-for-rental-property-investing.
Because all men and women who invest can have different tax planning needs, the JWB company has posted some of the most common types of deductions that could help a person to reduce payable tax when owning a rental home in the U.S. Apart from the viewable guide, a beginner guide to rental home ownership is also offered for download.
"We've stepped up our content distribution for this year, and are now showcasing more tips and tools that investors can use for their investment businesses," said one JWB company source.
Apart from 2015 tax planning tips, the JWB company is also offering visitors to its website more information about company programs in place. The brand new home construction program is now in effect and provides a way to own a new property for a reduced price compared with one that has been upgraded as a rental.
"We opened our construction division to build new homes in our investing markets to take advantage of new home sales that will benefit national investors," said the source.
The JWB website can now be accessed virtually using a mobile phone or tablet this year. A secondary portal at http://jwbrealestatecapital.com/m is now set up for direct access across the United States. Investors can now download PDF guides or access written content that appears in this mobile area.
About JWB Real Estate Capital
The JWB Real Estate Capital company provide investment solutions for adults in 13 countries in the housing industry. The company was recently awarded the 12th fastest rising real estate company in the U.S. by Inc. Magazine. The JWB Real Estate Capital company has programs for all investor experience levels and builds new pathways to income earning on an annual basis.