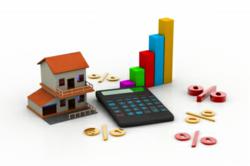 Some students are buying properties for $.20 to $.30 on the dollar.
Cleveland, Ohio (PRWEB) December 08, 2012
TedThomas.com announces a new tax deed auction course that is open for student enrollment online. This new training series explores the concept of purchasing real estate for large discounts. Instant enrollment is available at http://www.tedthomas.com.
Over 20 years of training is put into this course by Ted and beginners can learn to buy real estate quickly. This new auction course is applicable to all 50 states.
Real estate moguls know how to buy property for pennies on the dollar. While each state has taxation authorities, the general public may be unaware of the laws that are enforced by the government.
The course instruction offered by Ted Thomas in his new tax auction course presents advanced concepts in easy to understand language. It is designed for average people, real estate investors and others with a genuine desire to own properties for less than market prices.
"Some students are buying properties for $.20 to $.30 on the dollar," said Ted Thomas in his training materials. The strategies that are now offered apply to men and women regardless of age or real estate experience. The ability to attend in-person or out-of-state auctions and purchase property for a reduced price is offered through this new training series.
While federal and state tax codes can be hard to decipher, the easy to read information now offered to those that enroll in this new training can be put to use immediately. Those that do not have the down payment to purchase a realtor listed property could benefit from accessing the tax deeds sales instruction materials.
Along with buying from auctions, a separate tax certificate training course is also offered by TedThomas.com. These certificates are guaranteed by the government and currently payout returns of 12, 18 and up to 36 percent.
While this method does not transfer ownership of a property as Ted explains in his course, this method does provide an entry-level real estate investor with opportunity to invest without the high cost.
New updates are added to the training courses that are now released online and in DVD form. These quick-start systems are part of the largest source for tax lien certificate and tax deed investing information products in the world at TedThomas.com.
About Ted Thomas
Ted Thomas has spent the past 20 years teaching thousands of students how to invest in government-backed securities like tax lien certificates. These investing types are used by some of the most successful men and women in real estate. The launch of Ted's personal website as a training solution first appeared in 2004. Nearly a decade of online instruction and at-home study courses have been offered by Ted Thomas to students worldwide. From public speaking engagements to in-person coaching, Ted has devoted his life to helping men and women succeed using his unique investment strategies.