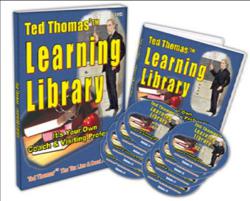 This learning library is one of the most comprehensive available on the subject of mortgage-free real estate investing.
Danbury, Connecticut (PRWEB) January 12, 2013
The topic of real estate is broad in nature and those making investments in this industry can use many sources to find helpful information. The TedThomas.com website has now released a tax deed sales learning library online. This library is accessible at http://tedthomas.com/step2 and provides all of the information that new and experienced investors need to know about how to integrate this strategy. This learning library is one of the most comprehensive available on the subject of mortgage-free real estate investing.
Part of the information that is now offered inside the new learning library is an overview of how public auctions are helpful in real estate. Investors incorporating specific research methods into a property acquisition routine could benefit from auctions.
The dollar amount of a real estate investment can be one part that new investors can obsess over before making an investment decision to acquire a property. According to the new library, all 50 states have a loophole that provides government-backed interest with each investment. This method is helping to provide additional assurance to those keeping dollar amounts in mind.
The tax deed sale portion of the new learning library represents one portion of the information that is now presented. The strategies involving tax certificates are also explained and resources to integrate this method are provided. Ted Thomas is considered one of the leading authorities for learning this investing method and the new educational library is one way that can be used to access this information.
Over 30 authored books, guides, publications and DVDs are offered through the TedThomas.com website for investors requiring more advanced information. These materials have recently been added for online sale to help educate those getting started or expanding a real estate investment business. With both online and offline educational material available, investors can receive the most updated real estate information that some are using to buy and hold mortgage-free properties.
About Ted Thomas
Ted Thomas is a private coach, public speaker, educator, author and top tax deeds real estate investor. Through in-person live events and other training, Ted helps to educate men and women who are new or expanding on the process of owning mortgage-free real estate. The methods that are taught have been pioneered by Ted Thomas over the past 25 years. Through new information and constant updates, all of the educational material that is published or offered through TedThomas.com is comprehensive and not found freely online.