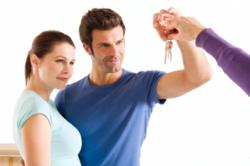 There are currently 3200 counties in the U.S. and each has a separate process for selling tax deeds to the public.
St. Louis, Missouri (PRWEB) December 01, 2012
Tax deed sales are one way that real estate investors and average people can purchase real estate for discounts. TedThomas.com has launched a new tax deed sales course to help those getting starting with these investments. The process of learning tax deed investing is taught by veteran Ted Thomas and all of Ted's strategies are revealed in this new course at http://www.tedthomas.com.
A tax deed is what is offered when a delinquent tax owner defaults on the property tax assessed on a property. A tax lien certificate is a shorter investment period to earn returns between 8 and 36 percent.
Both homeowners and business owners could have tax liens that cause a sale of the property through a tax deed auction. Ted Thomas is now revealing in his new course how to purchase tax deeds at auctions in all 50 U.S. states.
A tax auction is usually held in every county in the United States. There are currently 3,141 counties or equivalents in the U.S. and each has a separate process for selling tax deeds to the public. Ted Thomas walks beginners and advanced investors through his specific strategies to purchase tax deeds for a reduced amount of the assessed property value.
While data for annual sales is county specific, it is estimated that over $15 billion dollars each year in the U.S. is earned from tax sales and tax deed sales. One element that has increased the demand for buyers purchasing tax deeds is the Internet.
Some states now have open auctions online that any citizen can sign up to attend. A person has the opportunity to sit in one location online and purchase a property in another state. This elimination of travel expenses and other expenses involved in purchasing real estate could be helpful to investors searching for a bargain property.
The new tax deed sales training that has been launched by TedThomas.com includes the most updated information about tax information that new tax deed investors need to know. DVDs, training books and other online information is now available to those that want to learn this method of buying properties for discounts.
A new YouTube channel has been created by TedThomas.com to help educate the public about tax liens and tax deeds online. These new videos can be used as preliminary information to help prepare someone to access the more detailed information in the new Ted Thomas tax deed sales training. The YouTube channel is available at this link: http://www.youtube.com/user/TaxAuctionTed.
About Ted Tomas
Ted Thomas has instructed thousands of men and women in the U.S. and other countries how to buy tax deeds online and offline. Through informative courses and in-person workshops, Ted Thomas offers accurate tax certificate investing knowledge that can be used by any adult. The strategies and tips that Ted provides in his training are the very tips that Ted Thomas uses in his own investing career. First launched online in 2004, TedThomas.com now serves thousands of visitors annually that visit this tax certificate resource online.