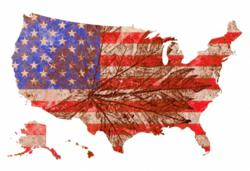 The TedThomas.com new video guide represents part of the recent additions to the company website.
San Francisco, California (PRWEB) January 04, 2013
TedThomas.com has launched a new video platform that includes tax deed sales at the county level. This new video guide offers an explanation into this topic in real estate and this series can be viewed on any computer or mobile device with an Internet connection. Those that are new to real estate or are already established could benefit from accessing this new video guide at http://www.tedthomas.com/step2.
The buying and selling of property typically takes place in every county in America on a daily basis. Buyers who connect with sellers typically have the best opportunities to purchase a property.
The traditional way to buy real estate involves a lengthy process of obtaining financing, conducting public records searches and working with wholesalers or brokers that can provide vacant properties. The new video guide published online reveals the concept of the tax deed as a purchasing option.
"These deeds are backed by the government according to the state tax codes," said Ted Thomas in his video guide. "Any person can learn to use this strategy to own mortgage-free real estate," Ted added.
The county auction information that is now included in this video series is designed to help provide options for those seeking to own real estate in non-traditional ways. There are over 3,147 counties in the U.S. and others that are registered as boroughs or parishes in some parts of the country. The information that is now offered is current as of 2013
The TedThomas.com new video guide represents part of the recent additions to the company website. A new online store now holds the majority of the available books and discs that are offered for educational purposes. These books can be accessed directly from this new store apart from the video guides and webinars that are offered online.
About Ted Thomas
Ted Thomas is one of the most respected educators and authorities in the subject of alternative real estate online and offline. This expert has built his reputation educating thousands of men and women in the U.S. and other countries about mortgage-free real estate transactions. Ted Thomas offers one of the largest resources that can be found on the topics of tax deeds and tax certificates. Both beginners and real estate professionals access the books, guides and information produced and offered online at TedThomas.com.