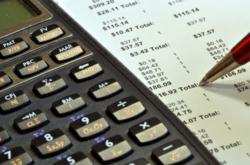 This training is the same step-by-step method that Ted uses to purchase these certificates at public auctions in the United States.
Dallas, Texas (PRWEB) December 14, 2012
Taxes are one topic that some people try to avoid in daily conversation, but investors that know how to put taxes to good use can benefit. 20-year instructor and tax expert, Ted Thomas, has launched a new tax deed investing course online at http://www.tedthomas.com.
This new course is designed for beginners and includes advanced concepts for buying and selling tax deeds. This training is the same step-by-step method that Ted uses to purchase these certificates at public auctions in the United States.
The information offered in this new instructional course is updated with state specific information to ensure that all people that access this information receive accurate information compared to outdated lists freely available online.
"A tax deed is different from a tax lien," said Ted Thomas in his new training course. One of the biggest differences is that a person that purchases a deed certificate in an applicable state in the U.S. could end up owning a property. Standard tax liens certificates allow for a redemption period although some homeowners settle back taxes before this time period has lapsed.
Those that know little about real estate investing can be under the misconception that it takes a large investment to purchase a property an an auction. What Ted teaches in his training is how to take small investments that can add up to larger ones due to the guaranteed returns that are offered.
The government-backed tax deed and tax lien certificates that are issued at auction provide safe returns that savvy investors search for according to TedThomas.com.
The certificates that are available are what is issued when a homeowner or land owner does not pay the overdue taxes on the property. Taxes can go unpaid for several years and properties can enter public auctions allowing average people to bid up or down on the purchase price of the certificate according to Ted's new training.
The accessible training that is now offered online is also included in a DVD and instructional book forms. This new course information is designed for easy reading due in part to the quick-start method that is taught in the course.
About Ted Thomas
Ted Thomas has taught thousands of real estate investors and average people how to purchase real estate at discount prices for the past 20 years. By traveling the U.S. and learning the tax codes, Ted has been able to amass information that average investors do not know. Ted Thomas is one of the most in demand seminar trainers and public speakers in the area of real estate and tax liens. From sold out workshops to private training, the accurate information provided by Ted helps men and women find success in all parts of the world.