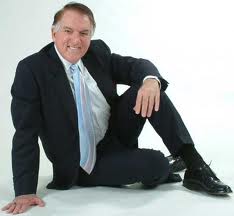 This comprehensive course offers more than statewide lists like what can be found for no cost online.
Las Vegas, Nevada (PRWEB) December 10, 2012
Alternative forms of investing do exist apart from the stock market or standard real estate transactions and http://www.tedthomas.com is one of the leading authorities to discover these methods online. Ted Thomas has trained thousands of men and women offline through his tax lien certificate investing courses and is now offering this extensive training online. Men or women that want to invest in a security backed by the government can access this new training.
"Returns of 12, 18 or even 36 percent each year are possible," said Ted inside of his new course materials. These investments are aimed at beginning and successful investors that have not used this alternative way to earn a guaranteed ROI.
The course materials are written in easy to understand language and are now one of the only training sources available online that teach this investment strategy.
There are over 30 U.S. states that hold regular auctions at the county, parish or borough level. These jurisdictions are in charge of selling past due taxes to investors for a guarantee of the invested funds. This is the concept of tax lien certificates that is now covered in Ted's new training. This comprehensive course offers more than statewide lists like what can be found for no cost online.
States like Texas as described in the new investing course do not offer tax liens that can be purchased. A tax deed is a separate document that allows more than the purchase of someone's back taxes. This method allows any investor in any part of the country to purchase these deeds and make a claim on a property if a current owner does not pay within a specified period of time.
This special tax deeds information is taught solely by Ted Thomas online. This new investment method requires a specific process to complete correctly and over 20 years of experience perfecting the method is part of what those that enroll in the new course receive.
One of the unique elements of the TedThomas.com courses now available is the guarantee that is now packaged with the training. Ted is one of the only instructors teaching this information in the U.S. that offer a complete guarantee to every person that enrolls in the training online or offline. This incentive is designed to prove the quality of what is offered.
About Ted Thomas
Ted Thomas has enjoyed more than 20 years teaching men and women in all parts of the U.S. his expert investing skills. Ted is one of the leading sources online and offline for investment strategies involving tax liens certificates and tax deeds in the country. Through offline seminars and business training, Ted Thomas has taught thousands of successful investors in and out of real estate how to invest in guaranteed securities. Ted's official website launched in 2004 and is now celebrating almost a decade of providing online courses and training materials.