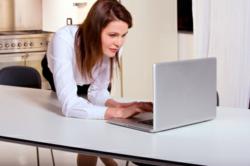 Banks currently pay 1 percent interest for a money market account.
Albany, New York (PRWEB) December 19, 2012
A new webinar is released online by TedThomas.com that reports how tax lien certificates are now paying up to 36 percent ROI to investors that use this method to grow personal wealth. Instant access is now available online at http://www.tedthomas.com.
The webinar is one of the first of its kind online to introduce average men and women to tax certificate investing and how to integrate these investments immediately.
Millions of property owners default on property taxes each year according to Ted's new webinar. This number can range between 2 and 3 million annually. The local governments in each state are given jurisdiction to issue tax certificates to investors to help bring in more revenue.
These strategies are helping some investors that know how to complete the investing process correctly to earn returns that are not yet possible with traditional investments.
"Banks currently pay 1 percent interest for a money market account," said Ted Thomas inside of his webinar. "The banks loan invested money market funds at 10 times the interest amount or more," Ted added. The concept of tax lien investing is not new. Although, mistakes can be made during the process that could be costly to someone that has not been trained to buy correctly according to Ted's webinar.
The interest rate that is applicable to tax lien certificates is determined annually by the state legislature. The rate can vary in each state although auctions take place regularly. Part of the information included in Ted's webinar is how to access lists in every county in the U.S. as an investor to begin buying certificates that are sold at county auctions.
Those that have an interest in learning this investment method the right way could benefit from accessing this new webinar. Detailed information is provided and a list of resources is offered at the close of the online-only webinar.
About Ted Thomas
Ted Thomas has taught his strategies for investing for over 20 years in the area of tax deed and tax certificates investing. Thousands have benefited from in-person training as well as over 30 books that have been authored by Ted on these topics. As America's number one tax certificate authority, Ted Thomas now offers his training and strategies online in easy to access courses and training modules. Ted still remains a popular public speaker at real estate related business conferences due to his wealth of knowledge with tax certificate investment strategies.