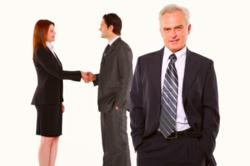 The loopholes that now exist in the tax code make it possible for people to earn similar returns in real estate without purchasing a property first.
San Francisco, California (PRWEB) December 16, 2012
Learning to buy tax liens is one way that some investors have used to receive returns on investments that are guaranteed by the government. Ted Thomas is one of the leading teachers of this method in the United States and has now released a new course online. The http://www.tedthomas.com website now provides a tax lien certificates deal making training course for average people to access. This training offers one of the fastest ways to get started in real estate without buying property.
The traditional way that real estate investors use to achieve guaranteed returns is to buy properties to rent out for a profit. This method of investing still continues for those that are able to afford the purchase price of a property.
The loopholes that now exist in the tax code make it possible for people to earn similar returns in real estate without purchasing a property first.
The tax liens certificates investing method is part of local, state and federal tax codes. Free directories are available online although someone that is not trained to act on the information properly could make mistakes. The TedThomas.com website now offers one of the largest resources online for certificate investing through online, book and DVD based training courses.
"The state of Texas offers as much as 25 percent on a return in less than 6 months," said Ted in his new training course. "This style of investing can triple an invested amount in just 3 years," Ted added.
While some states do not sell certificates, these tax deed states are one way that a person can end up owning a property for the purchase of the back taxes of a property owner. This advanced concept of purchasing a tax deed is now taught online and through additional training materials.
There are currently no university classes in the United States that teach this method of tax loophole investing according to research. The learning materials that have been created by Ted are based on his personal experience as an investor and the success strategies that have been used by his students.
Those that are searching for a way to earn more than what a Certificate of Deposit or stock market investment pays out each year could benefit from the new information that is presented in the tax liens certificate deal making course.
About Ted Thomas
Ted Thomas is a 20-year veteran in the tax certificate industry and has bought and sold many of his own properties using the strategies he now teaches around the world. As a public speaker, Ted has visited almost every U.S. state teaching his unique method of investing to common men and women. As a course instructor, Ted Thomas has now built one of the largest empires online for tax related investment strategies. Through private coaching and in-person seminars, those that have an interest in being successful owning mortgage-free real estate rely on the teaching and advice of Ted Thomas.