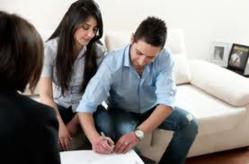 I used none of my own money and purchased over $700,000 in properties that we quickly sold for a profit.
Chattanooga, Tennessee (PRWEB) October 04, 2012
Tax lien instructor Bob Allen has made a career out of buying and selling properties. The unique thing about Bob is that he has completed these sales using little to no money of his own. Bob is now giving away the secrets to his 25-year career in his new book series Ultimate Tax Liens. Bob was featured last year in the LA Times and put his tax lien investing skills to the test. The very same strategies Bob has used are now given away here to his students for next to nothing.
"I bought seven properties when the LA Times challenged me in 2011," said Bob Allen, tax lien instructor and author. "I used none of my own money and purchased over $700,000 in properties that we quickly sold for a profit," Bob added.
Successful real estate moguls are normally in large cities and are part of a group of people that rake in millions of dollars. According to Bob Allen, anyone regardless of experience level can invest in real estate using little to no money. The secret to this investing is found in part with tax liens.
"Tax liens are secured by the government," said Bob in his Ultimate Tax Liens book. "It is realistic for a person to get returns of 10, 25 or even 50 percent by doing almost no work," added Allen.
According to the National Association of Realtors, tax liens are one of the strategies that are used by experienced and new investors. States with high percentages of property tax defaults are typically preferred states to purchase property although thousands of people could default at any given time for a number of reasons.
States like Texas, California, Ohio and Florida have high numbers of tax delinquencies each year that some savvy investors are using to their advantage.
Tax lien investing training is typically not taught in traditional real estate investing courses. Many real estate agents or real estate investors that would like to learn tax lien investing must do it by attending seminars that are in specific locations of the U.S. Part of the reason that Bob Allen created his Ultimate Tax Liens course was to help people in any part of the U.S. receive access without paying a lot of money.
One of the unique things about The Ultimate Tax Liens course is the personal guarantee that is attached with the purchase. Anyone that is unsatisfied with the training can receive a no questions asked refund.
The Ultimate Tax Liens course is one of the most comprehensive real estate training courses and is now accessible entirely online. A series of training materials are provided along with personal bonuses that total well over $200.
About Ultimate Tax Liens
Bob Allen is a real estate professional that has spent most of his adult life teaching others how to be successful. The Ultimate Tax Liens course is Bob's newest training and is a complete course in real estate. Along with the tax lien information, Bob personally walks his students through an entire real estate training course. The tips, information and strategies are the very ones that are in use by Bob each day of the year as a savvy real estate investor.