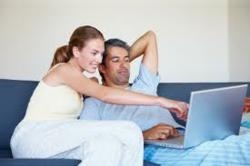 An in-depth review of the process to purchase tax liens is offered from the Tax Lien Investing website.
Mobile, Alabama (PRWEB) September 10, 2012
Tax lien investing might be unfamiliar to the average person, but to real estate agents that know the profits that can be made it is very familiar. Investing in tax liens is something that any person can do if the right steps are taken. The new Tax Lien Investing website has launched to help real estate agents not familiar with tax liens to get started purchasing liens quickly. This informative website includes streaming videos, e-book downloads and a complete online training center. The site was put together by real estate legend Ted Thomas to introduce more people to the wealth that can be created by buying tax liens and tax deeds as guaranteed government investments. More information can be found at this link.
While the real estate market in some states is stagnant, there are many states where real estate investors and agents are receiving high returns. States like Ohio, Florida, Texas, California and Tennessee all support the tax lien investing industry as well as many others. A tax lien is unlike a foreclosure sale and is often confused with the foreclosure process.
Tax liens, as explained at the Tax Lien Investing website, are government backed securities that are purchased as a first place guarantee. A bank typically owns a foreclosure and a deed must be obtained through a lengthy process. The easy to use tax lien investing and tax deed information now available is one way that real estate agents and investors can use to increase income.
Most U.S. states have suffered from the recent economic downturn that currently has no improvement in sight for many homeowners. A rise in delinquent taxes has been reported by nearly every state since the start of the recession in 2008. The tax lien and tax deed investing opportunities involve purchasing these tax delinquencies and receiving a guaranteed return on investment. Real estate investors with stock market funds or lower interest securities could find that tax lien investing could produce returns of 15 to 40 percent.
Real estate expert, Ted Thomas, explains on the Tax Lien Investing website that there is no recession in tax lien or tax deed investing. The purchases are fully insured by federal, state and local governments and are paid out when delinquent tax owners settle the tax. Ted also explains that if a homeowner does not pay the tax that the deed can be obtained to the property. This is one way that real estate agents are able to purchase homes for pennies on the dollar to resell, rent or flip.
The historically low interest rates for home loans, automobile loans and checking account interest are not expected to rise in the next few quarters in the current economy. Investors that are searching for ways to earn more investment income could benefit from learning tax lien investing and tax deed purchasing. An in-depth review of the process to purchase tax liens is offered from the Tax Lien Investing website.
About Tax Lien Investing website
Ted Thomas started his tax lien investing career over 25 years ago and is now one of the leading authorities on the subject. This real estate expert has now launched his Tax Lien Investing website to help realtors, real estate agents, investors and others to purchase tax liens as investments. As an instructor, Ted Thomas has presented thousands of seminars about tax lien investing around the world. As real estate investor, Ted owns hundreds of properties and many were purchased using the same techniques now available on the Tax Lien Investing website.