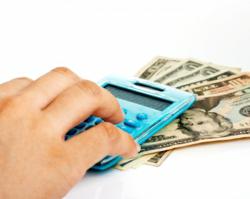 Thousands of counties exist in the U.S. that hold public auctions that sell certificates to the highest bidder.
Jacksonville, Florida (PRWEB) December 15, 2012
Tax certificates are one way that has grown in popularity to earn investments guaranteed by the government. Ted Thomas has taught his successful strategies to students worldwide over the past 20 years. A new tax lien investors course has been launched by Ted online that includes updated information for the 2013 year. New or experienced investors that are searching for information about this guaranteed investment strategy can access the course entirely online at http://www.tedthomas.com.
Taxation is one part of society that happens at the local, state and federal levels. The taxes that are assessed on homes, businesses and properties sometimes goes unpaid by owners. It is this tax liability that is sold in the form of a certificate that can be purchased by investors that know how and where to find these auctions.
The new investors course released online and in print form includes detailed information about how to setup, manage and grow a tax lien investing business. Thousands of counties exist in the U.S. that hold public auctions that sell certificates to the highest bidder. It is this process that Ted Thomas has mastered during his investment career.
Returns are guaranteed by the local and state governments that issue the certificates according to Ted's training course. A range of ROI is typically 12, 24, 36 and 50 percent annually. One of the strategies that are taught inside of the course is how an investment can be doubled in less than 3 years.
The process of purchasing certificates is something that non-investors can learn to do when trained properly. Many real estate agents have to undergo state programs and receive a license to transact with properties. Average people that can learn to buy certificates need no special skills except learning how and where to purchase in the U.S.
The new training course offered at TedThomas.com is in addition to DVD and book based training that is supplied. The resources that are now available include over 30 authored books about tax liens and tax deeds to help beginners and advanced investors to find success buying mortgage-free real estate online and offline.
About Ted Thomas
Teaching students how to master tax lien investing is what Ted Thomas has offered for over 20 years. This expert authority of purchasing tax certificates is one of the leading instructors in the nation. Through online and offline training courses, Ted includes his accurate investing advice to help others succeed. As a public speaker, Ted Thomas appears frequently at top real estate and business conferences instructing professionals how to succeed using his strategies. As a private coach, Ted spends his time helping others to learn how to master these investment strategies in government-backed securities.