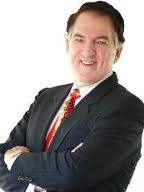 Ted Thomas is providing an easy way for a person to get started with real estate without purchasing a property.
Atlanta, Georgia (PRWEB) December 04, 2012
Tax certificate investing does not receive the same type of publicity that real estate investing receives although many invest in these securities. Ted Thomas has enjoyed a 20-year career teaching thousands of men and women how to invest in tax certificates. Ted has authored a launched a new training course online to help investors to buy tax liens certificates. This new course can be accessed instantly at http://www.tedthomas.com.
Real estate investing remains one way that investors can purchase a property in hopes of earning an annual profit. While the value of owning real estate rises during most years, the initial investment that can be required to purchase a one, two or three bedroom property can be out of the range of those getting started.
Ted Thomas is providing an easy way for a person to get started with real estate without purchasing a property. Ted's unique system of tax certificate investing teaches investors and average people how to invest the right way to earn guaranteed returns of up to 36 percent each year. Ted explains in his new training that this return on investment is guaranteed by the government.
One unique element about tax certificate investing is that these securities can be bought, held or sold to others for a profit. Little public information is available to the public about the exact process to purchase a certificate in any of the 50 U.S. states. One of the things that the new Ted Thomas tax certificates course teaches is how and where to buy to get the highest returns.
The high foreclosure rate and delinquent property taxes in many U.S. states has stemmed from the recent recession according to research. While the assessed value of many homes have decreased, some homeowner taxes have still not been paid due to job loss or misinformation about the approximate amount of tax owed.
Ted Thomas explains in his new tax lien certificate course how to double or triple the investment that is made into an average certificate. This investment method is unique to Ted's training and offers men and women that are searching for investments to make alternatives to interest checking accounts or stock market plunges.
Those that are interested in learning tax lien certificate investing or tax deed investing can now access the available courses authored by Ted Thomas at this link http://www.tedthomas.com/coaching.
About Ted Thomas
Over 20 years of teaching tax lien certificate investing strategies has helped Ted Thomas to reach thousands of men and women across the United States. As an investor, Ted invested in nearly every state and traveled to these areas to teach men and women his strategies. As a public speaker, Ted Thomas is one of the most in demand speakers for tax certificate investing in the country. Over 30 books have been written by Ted and put into his extensive teaching catalog. The Ted Thomas catalog now offers one of the largest sources for tax lien certificates investing in the world.