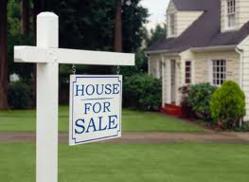 There is no recession in the tax lien investing and tax deed purchasing business.
Columbus, Ohio (PRWEB) August 05, 2012
Tax liens might not be a familiar phrase to the average person, but real estate investors around the country are learning just how valuable they are as investments. Ted Thomas, tax lien investing expert, has taught his Tax Lien Investing Course for decades. New information has been added to his Tax Lien Investing Course in 2012 that helps new investors to buy tax liens that are guaranteed by the government. Some savvy real estate investors have used tax lien investing as a starting point to purchase property for pennies on the dollar.
The average homeowner is likely familiar with the concept of paying taxes on the property. A recent report published by the government has revealed a spike in the number of homeowners that are now delinquent in paying county property taxes that are usually assessed by local governments. Over half of the U.S. states have enacted laws that are designed to punish homeowners that do not pay taxes on time. The amount of interest that is charged to the outstanding balance is backed by the government and is giving real estate investors a new way to get started in real estate.
Buying investment property, flipping foreclosed homes and estate sales are just some of the traditional ways that real estate investors have used to buy a property for less than what a realtor would charge. The larger than normal investment required to purchase a property free and clear is one of the reasons that new investors are hesitant to get started.
The new Ted Thomas course is helping average people to get started that know absolutely nothing about tax lien investing. This government secured way to purchase a tax lien or the actual deed to a property is one of the secrets that are revealed in the informative course. Investors that know what to say and do when attending a tax deed auction could buy property at reduced selling prices.
"Most investors are surprised to learn how simple tax liens and tax deeds are to purchase," said Ted Thomas, creator of the Tax Lien Investing Course. "There is no recession in the tax lien investing and tax deed purchasing business," Thomas added.
Learning how to buy tax liens and tax deeds could help investors get started without the traditionally high cost of purchasing real estate or rental properties. Any person that is interested in learning about tax lien investing can visit the official website of the tax lien investing course.
About Tax Lien Investing Course
Ted Thomas is a real estate professional that has devoted the past two decades of his life to teaching others how to buy tax liens and tax deeds. Unlike real estate investor training, no upfront investment is required to learn tax lien investing and this approach is helping beginners to get started quickly. Every state in the United States has a local government that controls property taxation that is accessible by average people. The information included in the Tax Lien Investing Course is written for both beginners and advanced investors to get started online.