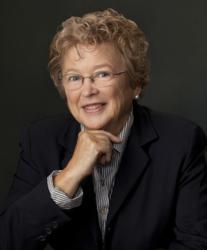 The IRS is asking self-employed homeowners the 'Al Capone' question: Where do you get the money to support your lifestyle
Corte Madera, CA (PRWEB) February 01, 2012
In fiscal year 2010, the audit rate increased to the highest rate since 1997 according to the Kiplinger Tax Letter. Business returns, such as Schedule C filers, with gross receipts of $25,000 or more were twice as likely to be audited. ProActive Tax Solutions, a Bay Area tax audit specialist in Marin and San Francisco announces new audit representation packages for small businesses facing an IRS audit.
"The IRS is asking self-employed homeowners the 'Al Capone' question: Where do you get the money to support your lifestyle? This is especially true near San Francisco, where the cost of living is higher," says Georgia Rogers, President of ProActive Tax Solutions.
According to Rogers, the IRS uses sophisticated calculations that take into account average income and expenses for an industry to find business owners with unreported income. "People always ask me what the audit triggers are," says Rogers, "but when the IRS is targeting gross receipts of just twenty-five thousand dollars, that's almost every business in the Bay Area. Nobody should be surprised to get an audit letter."
The audit statistics released by the IRS included two other categories that were audited at twice the average rate: filers with incomes between $200,000 and $1 million, and filers who claimed the earned income credit. Both categories are common to the San Francisco Bay Area, where incomes are so diverse.
"These categories are under scrutiny because the IRS thinks there is the potential and opportunity for people to hide taxable income," says Rogers. "ProActive Tax Solutions is a taxpayer advocate that will make sure the auditor looks at your case fairly. Most of our clients don't even have to talk to the IRS."
ProActive Tax Solutions offers a free 30 minute tax audit consultation, and represents clients with reasonable package pricing.
For more information about Bay Area tax audit advice, which can include assistance with gathering records and documentation, contact ProActive Tax Solutions. (415) 413-3473 or http://www.proactivetaxsolutions.com. ProActive Tax Solutions has offices in Marin and San Francisco for your convenience.
About ProActive Tax Solutions
ProActive Tax Solutions has a team with over 25 years of combined experience offering tax services. Licensed by the IRS, President Georgia Rogers can represent clients during an IRS audit and provide representation before the FTB, SBE, and EDD. Her experience gives her the background and confidence to present the taxpayer's case and avoid auditor intimidation. Bay Area tax preparation company, ProActive Tax Solutions understands the income tax returns of small businesses, partnerships, LLCs, Corporations, Trusts and individuals with rental property or investment sales, as well as the laws applying to each type of tax return.
###