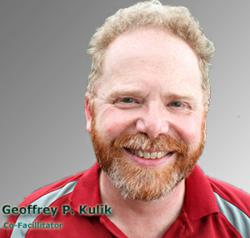 At the end of the program you will have a clear understanding of the areas in your business you should focus on to achieve superior financial performance
San Francisco, CA (Vocus/PRWEB) July 11, 2011
The San Francisco business development specialists at Sterck Kulik O'Neill are inviting business owners to "illuminate their strategic path to superior financial performance" in a new two-session workshop customized for each participant's business. The program is discounted 20% through the end of August.
Facilitated by senior Certified Public Accountants with over 20 years' experience, the initiative incorporates real-world financial data and operational situations to lay out a strategic path for the owner's professional life.
"The initial session will explore personal goals and the current status of business," said facilitator Geoffrey Kulik. This half-day, hands-on session includes a Strengths, Weaknesses, Opportunities, and Threats (SWOT) analysis and a review of fundamentals that impact the business's profitability. Actions will include identifying the ideal customer, analyzing competitors, and completing a Business Wellness Checklist.
"Owners will leave the second workshop with a next actions schedule and a measurement matrix so that their strategic work is integrated into the daily operational plan of their business," explained Kulik.
Using customer-supplied financial data, the business owner and development professionals will create profit scenarios using industry-leading proprietary software tools. The team will discuss approaches to increasing total revenue and will select the techniques most likely to yield the greatest results for the clients' business. They will create an action plan for the steps most likely to result in increased profits for the business.
"At the end of the program you will have a clear understanding of the areas in your business you should focus on to achieve superior financial performance," said Kulik.
The cost of the customized initiative is $2,499, and until August 31 owners can sign up for only $1,999 by entering the referral code GATE2011 when completing the online strategic planning seminar registration form: http://www.skocpa.com/cpa-strategic-planning-path.htm#form.
For more information about Sterck Kulik O'Neill's San Francisco business development consulting or any of Sterck Kulik O'Neill Accounting Group's services, call them at (415) 263-9065 or visit them on the web at skocpa.com.
About Sterck Kulik O'Neill Accounting Group
Sterck Kulik O'Neill Accounting Group is a San Francisco CPA firm that specializes in tax services, business development, strategic planning, and IRS audits in San Francisco.
# # #