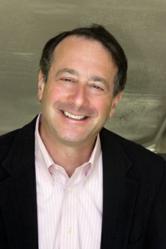 There are a variety of reasons why people come to me
San Francisco, CA (PRWEB) February 03, 2012
This time of the year can either be joyful or stressful and it all determines whether someone is receiving a tax refund or owes money to the IRS. It can also become stressful for those who believe they are going to get a sizeable refund, only to be audited. San Francisco tax preparation specialist, Lewis Hurwitz, EA is advising people to remain free of stress during tax season, no matter their circumstances, by consulting him for affordable solutions to IRS problems.
"There are a variety of reasons why people come to me," said Lewis Hurwitz, EA. "I can help if people have received an audit, levy, or lien notice from the IRS. I can also assist people if their state tax agency wants to know why they haven't filed taxes for the last seven years or an ex forgot to tell them about income from a side job. Some people will even discover that a bonus was taxable even if they had reported it properly to begin with."
There are many different reasons that a person could find themselves up against the IRS and this is not a time for them to go it alone against a humongous government organization with seemingly endless resources. Do not fall into financial desperation. Seek the help of an experienced tax accountant.
"Will they take your car or home," asked Hurwitz "Will you keep getting your regular paycheck? Will an agent show up at your front door? How will you ever get this paid off? These are questions that I can help answer or resolve so the question does not have to be asked to begin with."
Hurwitz has 30 years experience in resolving problems like these. He spent years as an IRS agent and knows the way the organization works. Hurwitz will stay with the process the whole way, not preparing documents and then ducking out. Hurwitz guarantees to perform all of the work and will never outsource it to a third-party. Best of all, his services are very reasonable, especially compared to national organizations that can charge thousands of dollars.
For more information on Lewis Hurwitz EA and his tax preparation and tax help service, call 415-766-0135 or visit http://www.taxhelpsanfranciscoca.com and http://taxadvocate-sf.com/. Lewis Hurwitz EA is located at 878 Union St. in San Francisco.
About Lewis Hurwitz EA
As an Enrolled Agent, a federally licensed tax practitioner with proven expertise in the field of taxation, Hurwitz can provide clients with exceptional tax service support. Lewis Hurwitz, EA is a member of both the National Association and California Society of Enrolled Agents, providing him with continuing expertise in the complex and often confusing field of taxation. Hurwitz has completed the intensive three-year program at the National Tax Practice Institute and has been a Fellow of the institute since 1995.
###