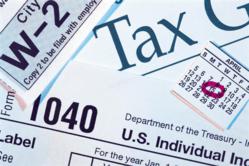 Filling taxes on a timely manner must be taken seriously by taxpayers, it is essential to safeguard all proper documents from unforeseen events.
Los Angeles, CA (PRWEB) August 23, 2012
Last years hurricane Irene resulted in droves of taxpayers who lost information that would be important to filing taxes, or information that was important in ongoing processes to resolve their back taxes. This is a nightmarish circumstance that despite taking a short period of time to get into can result in a lifetime of headaches. Many of these same taxpayers, needed professional Tax relief help such as that provided my Platinum Tax Defenders to represent them in disputes of assets, documents, earnings and holding with the IRS.
Taxpayers have several options to their avail to resolve Tax issues in the event of a loss of documents of valuables related to a hurricane. Options include Bank Levy Releases, IRS Bankruptcy Tax Relief, Collection appeals and many more. It is also equally as imperative that taxpayers seek professional help to aid in this process.
As frustrating as this can be for a taxpayer, the IRS wants taxpayers to be prepared in the event of a natural disaster and is suggesting that taxpayers (1) Create a Backup Set of Records Electronically (2) Documents Valuables (3) Update Emergency Plans (4) Check on Fiduciary Bonds and last but not least (5) Seek Help. The IRS recognizes that natural disasters are a common occurrence and so should individual taxpayers, therefore how prepared individuals are and how they react to the occurrence is of equal or greater importance.
The month of August will bring back memories of last years hurricane Irene which devastated parts of the country and caused many taxpayers to default on their taxes due to insurmountable financial losses. If a taxpayer happens to be one of these individuals it is important that the they seek help to settle back taxes, the IRS offers several options for hurricane victims and individuals whom are facing hardship to settle back taxes and return to current so they can continue rebuilding their lives.
Tax Relief and preparedness goes hand in hand as the IRS highlights in its publication (IR-2012-60) and it offers defaulted taxpayers several options for improving their situation and settling on their debts. With professional help from Platinum Tax Defenders, the individuals can explore options such as offer in compromise, payment plans, collections appeals and penalty abatement. Platinum is a leader in the industry in providing Tax Relief aid to hurricane victims and victims of natural disasters who need professional help. This can be an arduous task to recover and rebuild from scratch what one has lost in a natural disaster but there are professionals who are ready to help.
With an Accounting, IRS and Legal background, Platinum Tax Defenders offers natural disaster victims professional and premium tax relief help. Keeping in theme with IRS specifications, Platinum also educates is clients on methods, best practices and know-how for better preparedness. They too understand that natural disasters are in fact natural disasters and thus endorse and employ the IRS's methods of creating a backup set of records electronically, documenting valuables, creating and updating emergency plans, check on fiduciary bonds and suggest that taxpayers seek help.
For a Free consultation and to get information on Offer In Compromise to settle back taxes, Call (877) 668-1807 or request more information at Platinum Tax Defenders http://www.tax-resolution.me/
(877) 668-1807
http://tusana.net/