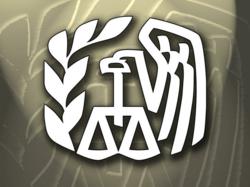 Los Angeles, California (PRWEB) August 29, 2012
The adoption tax credit, which is a maximum credit of $13,360 towards qualified adoption expenses, is a significant one, even more so when considering adoption fees can reach upwards of $20,000. Adoption is a common practice among American households and this expiration of this law threatens to undermine what many consider a social good. Furthermore many households today suffer from owing back taxes and in most cases tax credits such as the adoption tax credit allows families who want to offset the costs associated with adoption to do so without wallet denting effects. Platinum Tax Defenders is tax resolution services firm that offers, tax relief for the nations adopters. Services offered include Offer in compromise, payment plans, Collection appeals and other services rendered by a team of professional Tax, Legal and Accounting professionals.
Families considering adoption and utilizing the adoption tax credit have several things to first consider including what are "qualified expenses", who is an "eligible child" and more. The IRS offers a wealth of information on its website in light of the pending expiration.
In order for taxpayers to claim the credit form 8839 must be filed in conjunction with supporting documents and much like other IRS forms, this one too is very complicated. Platinum Tax Defenders recognizes the desire for individual to be socially responsible and the willingness and want to exercise adoptive goodwill, as such their team of tax, IRS, accounting and legal professionals come recommended for seeking Tax related adoption consultation, tax resolution services, settling back taxes, offer in compromise, state tax issues and any other forms of tax relief and remedial services. They are a premier provider in their field and have the staff to prove it.
Many arguments have been made promoting the benefits of the adoption tax credit program, arguments such as those by Bill J. Blacquiere who is the president of Bethany Christian Services, a nationwide adoption agency. Blacquiere is one of many who argues for the tax credits rewarding social good in saying that the adoption tax credit as a program ultimately prevents children from "growing up on the street without a family", something that could quite possibly save the federal government millions of dollars in the long run. Studies show that average yearly cost of incarcerating an inmate can be $31,000 and as high as $50- $60,000.
Taxpayers who are active in the non-profit sector and/or those who suffer from or stand to suffer from the expiring tax credit should seek help now. Platinum Tax Defenders offers a free consultation to taxpayers seeking consultation and other tax resolutions services. Due to the complexity of such programs and the underlying credits, Platinum Tax Defenders suggests that individuals seek help prior to the expiration of the credit in order to create a profile and liaise with the IRS. Their team of individuals can help taxpayers fill out form 8839 for claiming a credit up to three years old, settle back taxes, set up payment plans, initiate collection appeals and exercise other forms of penalty abatements.
If allowed to expire the adoption tax credit could mean many programs such as those run by Bill J. Blacquiere and many households who actively adopt children as a means of giving back could potentially see their costs increase drastically. The average costs of domestic infant adoption fees are listed at $18,000, a cost that without the tax credit most families will be incapable of affording. The reality of many individual and non-profit taxpayers is that they already owe back taxes and eliminating the credit would result in even fewer taxpayers adopting.
Without this many families would be unable to afford adoption and furthermore afford the increase in their taxes, Platinum tax defenders offers consultation, tax attorney, collection appeals and remedial services for individuals and professionals alike.
For a Free consultation Call (877) 668-1807 or request more information at Platinum Tax Defenders http://www.tax-resolution.me/
(877) 668-1807
http://tusana.net/