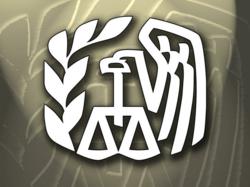 The longer back taxes are left unpaid, the bigger impact it will have on your credit worthiness and financial history. For more information call Platinum Tax Defenders, 800-991-3242
Los Angeles, California (PRWEB) September 07, 2012
Platinum Tax Defenders is a full service tax resolution firm, which includes tax attorney, IRS enrolled agents and CPAs. The professionals at this tax firm are knowledgeable and experts in tax negotiations. Whether you are new to tax problems or have hired someone in the past to resolve your tax debt, we have a track record of consistently accepted IRS settlements. Platinum Tax Defenders is one of the rare firms with stellar reputation as having satisfied all of their clients to date.
Since back taxes have been a common problem, the IRS has created many ways to collect back taxes owed to them. There are installment plans available for individual taxes as well as business tax. "IRS has created special programs that allows the taxpayers to defer payments on back taxes for a certain amount of time", Says one of the specialists at Platinum Tax Defenders. The IRS is aware of the financial struggles that many Americans are going through, and they are more than willing to work with taxpayers, as this ensures that the taxpayer will pay off what they owe over time rather than ignoring their tax obligations. Platinum Tax Defenders is a tax assistance service that offers help and advice to taxpayers to settle back taxes, and they work hard with their clients to determine the best strategies in order to help them pay off their back taxes for good.
The IRS offers installment plans for taxpayers that are unable to pay their tax on time, as well as taxpayers that are in need of back tax help. They also offer a 30-day period when the application is being considered where they will not enforce any type of collection action. The monthly payment is a percentage of the total taxes owed; this percentage is attained through negotiations. Sadly, these and many other facts are information gained through experience, by years of working in the field and not general knowledge known by all taxpayers.
Taxpayers that are in need of obtaining an IRS payment plan for their current tax debt, or taxpayers with more than $50,000 dollars in their current tax bill, usually need to contact IRS by telephone and speak to an agent to start their negotiation process. This can be time consuming, and many taxpayers avoid contacting IRS due to the amount of their tax debt and their lack of experience; as well as the concern that the IRS may not be willing to work with them. This is where a skilled tax relief company can help find the right solution to fit each individual taxpayer's current financial situation. "There is no such a thing as one size fits all when it comes to tax solutions. Our goal is to get to know each client's financial situation and negotiate the best repayment option on behalf, and guide them through this challenging process." Says one of the specialists at Platinum Tax Defenders.
IRS also offers what is called an Offer In Compromise, and this program allows taxpayers to settle back taxes debt for less than the total amount. The first lump sum payment must be made within 90 days, and in most cases, the remainder of the debt must be paid within 24 months of the date of the Offer. The Offer In Compromise program is very helpful, and it is important that taxpayers follow each step very carefully throughout the application process in order to remain eligible. Platinum Tax Defenders works closely with their clients to set them up with lowest lump sum payment possible, and advises them through each step of the process in order to ensure that they receive the much needed tax relief and to settle back taxes in order to move towards a brighter financial future.
For a Tax professional that will negotiate in their clients best interest. Contact Platinum Tax Defenders for a free consultation before IRS takes an action against your assets (877) 668-1807 or request more information at Platinum Tax Defenders website
http://www.tax-resolution.me/
(877) 668-1807
http://tusana.net/