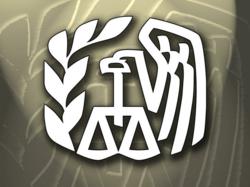 There is no such a thing as one size fits all with tax solutions. Our goal is to get to know each client's financial situation and negotiate the best repayment option on their behalf, and guide them through this challenging process.877-668-1807
Los Angeles, California (PRWEB) December 06, 2012
It doesn't take an MBA to know that running a business in a poor economy is an uphill climb. Many business owners find it difficult to cover everyday expenses, let alone manage the significant responsibility of covering employee income taxes, medicare contributions, and social security benefits. Platinum Tax Defenders is offering tax debt relief for small businesses with unpaid payroll taxes, including structured payment plans, Offer in Compromise, Lien Subordination, and more.
As 2012 comes to a close, many are beginning to realize that the past year didn't bring the economic upswing they had hoped for. And in some cases, a lump sum to the IRS is simply out of the question. Platinum Tax Defenders can negotiate structured payment plans, allowing business owners to pay at a reasonable pace. In some cases, they can even negotiate an Offer in
Compromise, settling for less than what is owed, and offering taxpayers a fresh start to another fiscal year.
For those with years of back taxes, or those who have defaulted on previous payment arrangements, Platinum Tax Defenders can also help with bank levies and lien subordination. Despite the domino effect of foreclosure in the current market, the federal government can add to worries about crippling mortgages by freezing assets and hindering business owners from helping
themselves. Platinum Tax Defenders can help lessen the levies, and lift a lien on a business long enough to refinance or sell at a rate that can still save the owner's credit score.
And even in the most severe of circumstances, the tax attorneys at Platinum tax defenders can offer enough information for business owners to make the best decisions about their financial futures. While bankruptcy may seem like an unrealistic solution, in particular cases, it is a reasonable alternative to devastating penalties that leave taxpayers with even more debt than they are currently managing. With professional help, it is possible to settle a bankruptcy that can release a business owner from any outstanding debt regarding government fees, and start rebuilding credit for future prospects.
Business owners no longer need to bare the overwhelming burden of unpaid payroll taxes, or loose their homes and businesses at the hand of a poor economy. Platinum Tax Defenders offers real solutions, and empowers regular citizens to make smart decisions about their financial futures.
Platinum Tax Defenders are experts in tax negotiation, offering a wide range of tax resolution services for individual taxpayers and small business owners. With over ten years of experience representing clients in negotiations and settlements with the IRS, they help regular citizens avoid significant fines and even foreclosures, by facilitating penalty abatements, lien subordinations, restructured payment plans, and the release of bank levies and garnished wages.
For more information about Offer in Compromise, or to schedule a free consultation regarding any other concerns about tax debt relief Call 877- 668-1807 or visit [Platinum Tax Defenders