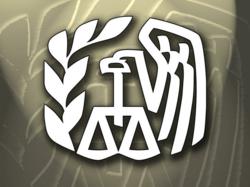 It is clear that not taking advantage of the IRS Fresh Start Program is a significant mistake for a troubled taxpayer affected by back taxes owed. - Sherri Gastelum 1-877-668-1807
Los Angeles, CA (PRWEB) November 14, 2012
It is no surprise how many Americans are pessimistic with their tax situation. Given the state of the economy and with no definite signs of considerable improvement, many people feel quite hopeless about getting their taxes current. Dealing back taxes can also be a very challenging endeavor that can have costly mistakes which can get finances in a much worse shape. While offer in compromise can be the solution for people willing to work on their taxes but without the capacity to pay yet, the process can be complicated. With Platinum Tax Defenders' expert tax attorneys, people have the chance to get the best offer in compromise with the IRS.
Why would the IRS and certain States allow Offer in Compromise in settling tax debts?
An offer in compromise allows people to settle their tax debts for less than the full amount owed. It is a legitimate option offered by IRS and certain states due to current compliance being more important than past non-compliance. It is a win-win situation since the government can get even a part of the debt back, instead of allowing people to destroy their finances and not get anything back at all while people have a new chance for a good tax record.
How much can one settle for to get an offer in compromise?
The IRS generally approves an offer in compromise when the payment offered represents the most they can collect within a reasonable period of time. To be able to get an offer in compromise, one must convince the IRS that the payment being offered is the most that they can get for settling their tax debt. Not just any random number, the IRS will only accept an offer in compromise that is obtained from a calculation of future income and assets. This is the main reason why even the IRS suggests people to seek tax professionals such as the Platinum Tax Defenders.
Qualifications for Offer in Compromise.

The money owed must first be eligible for the offer in compromise. The requirements for eligibility is noted in the IRS website, depending on the person's financial status.
All tax returns must have already been filed, as required by the IRS.
The present tax requirements are current, meaning one is on track for the present year and that there will not be any taxes owed for the rest of the year.
The amount offered is below the tax debt, verifiable through documents and can be afforded within the terms as outlined from the requirement from the IRS website.
Processing an offer in compromise can be very complicated. Platinum Tax Defenders promises to streamline the process in order for their clients to get the most fair deal that they can afford. Platinum Tax Defenders comprise of seasoned tax attorneys and tax resolution specialists with at least a bachelor degree and a professional doctorate of law, all of whom are able to handle complicated tax issues on a daily basis. In the hands of experts, unnecessary risks brought by representing one's self is avoided, tax resolution can be a breeze and promptly return people's peace of mind. All possibilities and options can be obtained to ensure that the best solution is applied to unique, individual tax concerns.
Aside from offers in compromise, tax resolution experts of Platinum Tax Defenders offer all sorts of services designed to fix tax concerns efficiently. For a free consultation, call them at (877) 668-1807 or visit their website. Platinum Tax Defenders provides legal and effective tax resolution services and is BBB accredited with an excellent grade of A, with no customer complaints submitted.
(877) 668-1807
Tusana Web Design & Internet Marketing