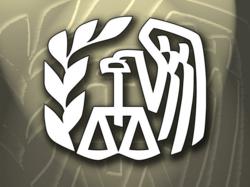 Don't let the fees pile up, reach out and let our professionals assist you. Platinum Tax Defenders (877) 668-1807
Los Angeles, California (PRWEB) November 24, 2012
The IRS is cutting back on costs just like the rest of the country, and unfortunately, the lack of manpower can sometimes lead to less than satisfactory customer service. Taxpayers that are in need of tax resolution may end up getting lost in the shuffle. Platinum Tax Defenders is a full service tax assistance firm, and their staff includes attorneys, IRS enrolled agents and Certified Professional Accountants. They are skilled and knowledgeable professionals that are available to help taxpayers get back on track and in good standing with the IRS. They have an excellent record of accomplishment with consistently accepted IRS settlements, and work extra hard to assist their clients with tax resolution so they can have peace of mind and hope for their financial futures.
There are many reasons why someone may fall behind on their tax payments. The economy of today has led to job losses and extended periods of unemployment, and hard working citizens that have always managed to pay their taxes on time in the past are unfortunately the ones that seem to be affected the most. When tax time rolls around, taxpayers are finding that they simply do not have the means to pay, and this can lead to late filing and in some cases, complete avoidance of filing altogether. The IRS is completely aware of the economic crisis, and is a lot more flexible with taxpayers than in previous years. Although they are flexible, taxes still need to be paid or arrangements need to be made as soon as possible to avoid mounting late fees and penalties.
The IRS offers a variety of payment plans and options for taxpayers that are unable to pay their tax on time, as well as taxpayers that are in need of assistance with back taxes. But to get to that point, taxpayers must prove that they are in need of such assistance. Many individuals and business owners are unfamiliar with tax terminology, and although the IRS is flexible, there are simple mistakes that one can make if they are not familiar with or experienced in the areas of debt negotiation and Back Taxes. One slip up on a payment plan can cause the taxpayer to default, and this can be the end of their installment agreement. By working with a skilled and professional tax resolution company, taxpayers can rest assured that a professional tax specialist will guide them through the negotiation process.
"We get involved immediately. Once you are a client of ours, we will action right away. Whatever the current situation, we will help immediately. Typically, most of our clients wait till the last moment or have exhausted all other resources. We are prepared to take IMMEDIATE ACTION." - Platinum Tax Defenders
When a taxpayer owes back taxes or a large current tax, they will often wait as long as they possibly can before attempting to contact the IRS, mostly due to anxiety caused by the fact that they simply cannot pay the entire amount of tax owed. The longer tax payments are avoided, the more fees and penalties are added on to the total amount, and all of a sudden, a taxpayer may find themselves in debt to the IRS for thousands of dollars.
Taxpayers no longer need to bare the overwhelming burden of unpaid income taxes, or lose their homes and businesses at the hand of a poor economy.
Platinum Tax Defenders offers real solutions, and empowers regular citizens to make smart decisions about their financial futures. For more information about Offer in Compromise, or to schedule a free consultation regarding any other concerns about tax debt relief, visit their web site or call (877) 668-1807.
Platinum Tax Defenders are experts in tax negotiation, offering a wide range of tax resolution services for individual taxpayers and small business owners. With over ten years of experience representing clients in negotiations and settlements with the IRS, they help regular citizens avoid significant fines and even foreclosures, by facilitating penalty abatement, lien subordination, restructured payment plans, and the release of bank levies and garnished wages.
For more information, visit http://www.tax-resolution.me.
(877) 668-1807
Tusana Web Design & Internet Marketing