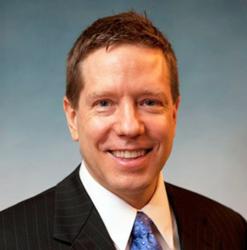 The taxpayer, with everything now said and done, was so pleased that he said he "was tickled pink with the outcome."
Buffalo, NY (PRWEB) October 30, 2012
A New York taxpayer owed the IRS more than $200,000 in both income tax and payroll tax. The taxpayer owned several parcels of rental property and a family-owned store. At the time he sought representation, the IRS had issued levys to all of his tenants and was collecting all the rents. His case was already in full-blown enforcement mode when he finally sought legal assistance from IRS tax attorney William Winspear of the Winspear Law Group, PLLC.
The taxpayer's store had been in the family for 110 years. The taxpayer was delinquent with the ongoing federal tax deposits required for his store employees, and the IRS group manager and revenue officer assigned to this case informed Winspear that the store was going to be seized in the near future.
Winspear stated, that the IRS told him that his client's history of non-compliance over the past ten years was so bad and that his credibility was so non-existent, that he was the wrong taxpayer to make a fight over.
A government property appraisal and liquidation specialist insisted on visiting the taxpayer's store in order to view his assets. This act was a precursor to a seizure by the IRS, and was likely to result in a permanent shutdown of the family's store.
Winspear worked on his client's case for about eight weeks. In that period of time, the experienced tax lawyer got his client into compliance with his payroll taxes, paying off his 2012 taxes entirely. Winspear also opened a Collection Appeal Program case, which was the only collection right still available to the taxpayer.
Together with a capable IRS manager, Winspear put together a proposal that both the taxpayer and the IRS could live with. The proposal allowed for a reasonable monthly payment to be made to the IRS and allowed the taxpayer to keep his store open, leaving further operations untouched by the government agency. The taxpayer, with everything now said and done, was so pleased that he said he "was tickled pink with the outcome."
Winspear Law Group, PLLC is a New York based tax law firm. The firm's main office is located in Buffalo at 534 Delaware Avenue #426, Buffalo, NY 14202 (716) 803-8770 and the firm also has a satellite office in Rochester located at 510 Clinton Square #5011, Rochester NY 14604 (585) 301-4025.
While based in New York, the firm can help people from all the US with IRS tax problems. Founder William Winpear, Esq. is a former IRS revenue officer of 17 years. For a free initial consultation on your tax issues, call (716) 803-8770 or visit http://www.winspearlawgroup.com