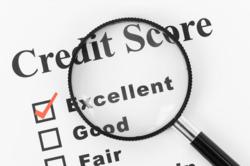 At Titan Tax Relief we make sure that your IRS tax debt is resolved. We want to know what is your current tax debt situation (IRS debt, payroll tax, garnishment, levy, audit) so that we can determine together what is the best strategy for you.
Los Angeles, California (PRWEB) July 22, 2012
Dodd Frank is a complicated regulatory legislature and a costly one for most businesses to implement. Dodd Frank provides greater financial regulatory reform on both public and private entities, all which aim to increase the level of transparency from organizations consumer protection. This is due in part to the still very reminiscent recession of 2009, which devastated the income of American households and much of the real estate market. This regulatory and economic downturn placed millions of Americans and businesses in predicaments finding themselves in need of tax attorney where they had Un-filed Returns and unpaid State Tax and Federal Tax needed help and support with Payment Plans, Bank Levy Release, Lien subordinations and many of the other headaches that coming along with owing the IRS money.
Unfortunately this is not the situation most businesses or a household wants to be in, adding to the headaches of what many already consider daily life. Fortunately the IRS does recognize that millions of Americans that suffered as a result of the economic downturn but also suffer from everyday simple business and familial mistakes. In turn, the IRS offers several options for individuals trying to Settle Back Taxes such as the "Extension of Time to pay", "Installment Agreement", "Delaying Collection" and "Offer in Compromise" programs. These programs are designed to help individuals who want to take an active role and work with firms such as Titan Tax Relief to Settle Back Taxes.
Dodd-Frank is just an example of the general direction in which the American and global business environment is going, aiming to protect the financial stability of the United States, end bailouts and most of all protect consumers from abusive financial service practices. This practice is continued throughout the western world where Europe and other economic powerhouses have implemented programs of their own to protect themselves from systemic financial risks and protect consumers.
The voluntary disclosure program is another example of efforts by the IRS to promote transparency and good business practices. The recently announced success of the program highlights having 33,000 voluntary disclosures to Settle Back Taxes; this exceeded the $5 Billion mark, a significant achievement in the programs effort to "ensure honest taxpayers are not footing the bill for those hiding assets offshore". – This important process of settling taxes calls for the help of professional Tax attorneys such as Titan Tax Relief.
Titan Tax Relief draws expertise from a team of individuals from Accounting, Legal and Tax backgrounds this ensures that you get advice that is unbiased and that encompasses all aspects of your negotiation with the IRS. There are several options available to clients and Titan Tax Relief utilizes all of them, ranging from Audit Representation, Offer in Compromise, Interest Abatement, Bank Levy Release and many more. Every option is explored to cover all of the client's bases. This has allowed Titan Tax Relief to produce a consistent settlement rate of $0.15 cents on the dollar, a significant amount for someone who knows that every penny counts. A free consultation is the first step taken to get expertise tax resolution services, followed by an interactive process to come to a solution. Customers have described the services received from Titan Tax Relief as "top-notch service" – (valued customer, 2011), "A one stop shop" – (valued customer, 2012).
Settling back taxes or being in need of tax resolution is a common problem; no one should feel alone in this predicament and no one should bear the burden alone. Professional Tax experts exist in order to help individuals overcome and resolve the headaches of dealing with the IRS and a tax expert from Titan Tax Relief by a client's side will ensure that the clients best interests come first and the fiduciary responsibilities he or she has are fulfilled.
For your Free consultation Call (800)-214-2100 or request more information at Titan Tax Relief http://www.titantaxrelief.com/
(800)-214-2100
http://tusana.net/