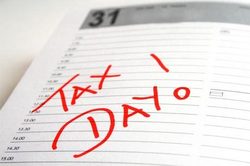 Austin, TX (Vocus) September 13, 2010
Tax return software review site, Tax-Compare.com, has updated its 2009-2010 Tax Deadlines page with information from the IRS. The information is meant to help late tax filers (those who filed for a six-month extension) meet the final October 15th deadline.
Tax-Compare now features the IRS' General Tax Calendar, Fiscal-Year Taxpayers Calendar and Employer's Tax Calendar, which give specific instructions and lists the forms needed for individuals and employers, including small businesses and corporations, to file their taxes. The calendars not only show information about meeting the October 15th deadline, but they also have information about preparing for next year's taxes during the fourth quarter months of November and December.
About Tax-Compare.com
Tax-Compare.com features comparisons and reviews of the top tax software products from brands like TurboTax, H&R Block, TaxAct and Complete Tax. The site offers information on pricing, add-ons, supported forms and documents, quality of customer support and other relevant data to help users select the tax product that works for their personal or business needs.
The main purpose of the site is to explain the pros and cons of each online tax software company and to help users calculate the total cost of filing their taxes before signing up for a service and/or encountering up-selling. Tax-Compare also features a robust Tax Resources page, which provides information on 2009-2010 Tax Deadlines, Last Minute Tax Filings, IRS Tax Forms and E-filing State Taxes. Tax-Compare.com has recently earned an accreditation from the Better Business Bureau.
About 2010 Tax Deadlines

General Tax Calendar 2010: This tax calendar has the due dates for 2010 that most taxpayers will need. Employers and persons who pay excise taxes also should use the Employer's Tax Calendar and the Excise Tax Calendar.
Fiscal-Year Taxpayers Calendar: If you use a fiscal year (rather than the calendar year) as your tax year, you should change some of the dates in the General Tax Calendar. Use the following general guidelines to make these changes.
Employer's Tax Calendar 2010: This tax calendar covers various due dates of interest to employers. Principally, it covers the following federal taxes.
For more information on how to file your 2010 tax return by the deadline, please visit http://www.Tax-Compare.com.
###