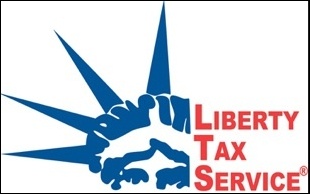 Our goal with this program is to help those who may be on fixed incomes who are not familiar with this one-time opportunity to claim the telephone excise tax refund
Virginia Beach, VA (Vocus) March 14, 2007
So far, almost 10 million taxpayers have overlooked a break for the one-time telephone excise tax refund worth $30-$60. Retirees and persons not required to file taxes at all may be unaware that they just need to fill out one form. That's the new Form 1040EZ-T, Request of Refund of Federal Telephone Excise Tax Paid. Liberty Tax Service will help these customers by filling out Form 1040EZ-T at no charge from now until March 31st at any participating Liberty Tax Service location.
Anyone who paid long-distance phone excise taxes from February 28, 2003 until August 1, 2006 is eligible for a refund. The IRS will refund a portion of federal excise taxes paid by taxpayers who claim the refund when filing a 2006 return. However, even those individuals who are not required to file a tax return can still file the 1040EZ-T and claim the refund.
The telephone tax refund will be treated as a one-time payment which can be used as a credit to reduce the amount owed, or to increase the amount of the refund. Other individuals, such as retirees and persons not required to file taxes, may also claim the excise tax refund.
"Our goal with this program is to help those who may be on fixed incomes who are not familiar with this one-time opportunity to claim the telephone excise tax refund," said John Hewitt, CEO of Liberty Tax Service. "They're just one form away from getting some extra money."
The IRS has established standard refund amounts from data and phone industry information. These refund amounts are based on the number of exemptions claimed on the 2006 tax return.
About Liberty Tax Service:
Founded in 1997, Liberty Tax Service is the fastest growing retail tax preparation company in the industry's history. Founder and CEO John T. Hewitt has 38 years of tax industry experience, the most of any CEO in the tax preparation business. Hewitt is also the founder of Jackson Hewitt Tax Service (NYSE: JTX).
Liberty Tax Service (http://www.libertytax.com) operates 2,400 offices throughout the United States and Canada, and has prepared over 4,000,000 individual income tax returns. The company focuses on computerized income tax preparation, electronic filing and refund loans. Emphasis on customer service including audit assistance, a money back guarantee and free tax return checking are just a few of the above and beyond features offered by Liberty Tax Service.
CONTACT:
Martha O'Gorman
Liberty Tax VP of Marketing
(800) 790-3863 ext. 8022
###