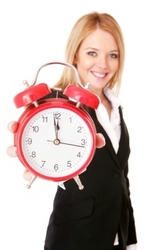 The site now allows for smoother navigation and, in turn, will help people access the information they need in order to come to a buying decision much more quickly
Austin, TX (Vocus) September 11, 2009
The IRS lists September 15th as the deadline for quarterly estimated tax payments and also for corporations to submit their 2008 tax returns if they had previously filed an extension. In light of the deadlines, tax software comparison and review site Tax-Compare.com has been revamped in order to help tax files who must meet the upcoming tax deadlines quickly and easily file their taxes with the tax software product that best meets their needs.
Among the changes are the tax software reviews page, which lists all of the competitive products from major brands TurboTax, H&R (TaxCut), TaxBrain and TaxAct, new sidebars on individual review pages with links to all of the products from an individual company, total pricing lines (which combine state and federal fees), and an updated Tax Resources page with links to relevant forms and glossary terms.
"The site now allows for smoother navigation and, in turn, will help people access the information they need in order to come to a buying decision much more quickly," says site developer Marshall Salinger.
The ease of using the site and of selecting an online tax software product may be a boon to late filers, especially small business owners and individual taxpayers, as the final deadline approaches. For these people, October 15th marks the last day they will be able to complete and e-file their tax returns. According to traffic stats for the first week of September, Tax-Compare.com may already have been utilized as a last-minute resource by some of these late filers.
"We have already seen more traffic in the first nine days of September than we have over the whole of last month," says Tax-Compare.com search analyst Nick Middleton. "Obviously, there are a number of factors that could be attributed, but we hope that this trend will continue throughout September to the October deadline."
Tax-Compare.com provides in-depth comparisons and reviews of the top comparable tax services from industry leaders TurboTax, H&R's TaxCut, TaxAct and TaxBrain. The site features a simple form that users can fill out with their personal information to view a list of software options that will meet their needs. Tax-Compare.com's updated Tax Resources page features 2009 Summer Tax Tips, a schedule of upcoming tax deadlines, a list of PDF tax forms, information about state E-filing and a description of differences between online tax services and downloadable tax software. The Tax-Compare.com development team continues to update the site with new, helpful tax information and resources they've come across.
For more information on tax software comparison and reviews, please visit http://www.Tax-Compare.com.
###